Lily Collins Reveals How Husband Charlie McDowell Helps Her 'Emotionally Get Through Things'
Lily Collins could very well say that she is happily married to her "best friend," Charlie McDowell.
"We've been through so many changes globally, personally, and to be able to have a partner next to you that makes you laugh in times when you need it the most and helps you emotionally get through things, like moving to a foreign country for four months," Collins said in an exclusive interview with E! News.
Over a year after their wedding last September, the "Emily in Paris" star learned that they can "kind of conquer anything" as a couple and added, "I just feel so grateful that I have someone next to me to be able to accomplish that and your best friend with you all the time."
Collins and McDowell made their relationship official in August 2019 with an Instagram post showing the actress comfortably resting her head on McDowell's back.
"Always got your back..." she captioned her post. The pair got engaged in 2020 and tied the knot at Colorado's Dunton Hot Springs last year. At the time, the actress shared a set of snaps from the wedding, including one showing her and her husband kissing by a waterfall. She captioned it, "What started as a fairytale, is now my forever reality. I'll never be able to properly describe how otherworldly this past weekend was, but magical is a pretty good place to start."
Last month, McDowell posted a heartwarming tribute to his wife on his Instagram page. "A year ago, I married my hero. You make every place shine brighter and better. I am in awe of your kindness and beauty every single day. I will try to keep up. But it's kinda annoying that you age backward and I seem to age double time. I love you forever @lilyjcollins," he wrote.
The 33-year-old actress hosted the 16th Annual GO Campaign Gala in Los Angeles on Saturday night.
Apart from McDowell, the "Love Rosie" actress was joined by her "Emily in Paris" co-star Samuel Arnold, "Time Trap" actress Brianne Howey, Australian actress Bella Heathcoate, Davida Williams, Max Carver and GO Campaign founder Scott Fifer.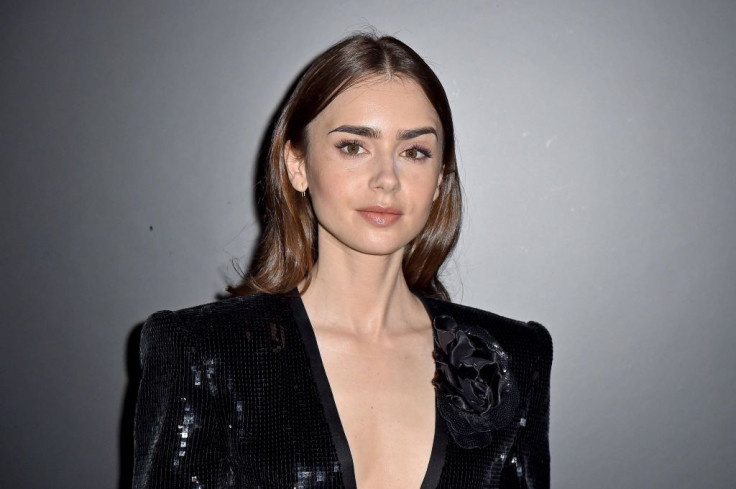 © Copyright IBTimes 2023. All rights reserved.