Lily Collins Reacts To Vandalized 'Emily In Paris' Billboard: 'A For Effort'
KEY POINTS
Lily Collins encountered a defaced "Emily in Paris" billboard in New York City
Collins posted a picture of the same on Instagram
Her post has received more than 800,000 likes
It looks like Lily Collins has not let a defaced "Emily In Paris" season 2 billboard dampen her mood. Instead, the actress and her husband captured their reactions to the vandalized advertisement, and turned it into a funny social media post.
On Sunday, the actress took to her Instagram page to share a video of her husband, filmmaker Charlie McDowell, walking up to the vandalized billboard of "Emily In Paris" season 2 in a street in New York City. Upon seeing the billboard, McDowell runs away by acting surprised and scared.
Collins also included a snap of her standing next to the billboard holding her hands in midair as if questioning why someone would make her look like that. The vandalism left her looking like a clown or a vampire with blood dripping from her mouth.
"I can't say I love the new look, Em. But A for effort…" Collins captioned her post, which racked up more than 800,000 likes.
"Hahahaha Amazing," "A Week Away" actress Bailee Madison wrote.
"​​One step closer to Emily in Berlin," "Charlie's Angels" actress Ella Balinska said.
"She's a class act everyone," "Emily in Paris" co-star Ashley Park added.
"Why would they do that? Jealousy that is, no need for it. I am a super fan. I love your show," wrote an Instagram user.
Since it premiered on Netflix in October 2020, the show has met with varied criticisms. Some complained about how the show represents French culture, while others said it lacks diversity in its cast.
"We never represented it as anything other than what it was going to be," Collins told Glamour in December. "And we didn't know the world would be in the state that it was in when it came out. People said they were laughing and smiling for the first time in a long time, that it reminded them of what fun felt like and that we were able to offer some escapism and romanticism and travel. I was so proud of that. I did not expect it to all of a sudden be something that people were upset [about]."
Meanwhile, Ukraine's minister of culture, Oleksandr Tkachenko, slammed the show this week for its "unacceptable" portrayal of a Ukrainian woman.
"In 'Emily in Paris,' we have a caricature of a Ukrainian woman which is unacceptable," Tkachenko told the Guardian.
Tkachenko was referring to the series' character Petra, (played by Daria Panchenko) who fears deportation. At one point in the series, she even tricks lead character Emily Cooper (Collins) into stealing clothes and accessories from a shop.
Petra's character clearly did not sit well with Tkachenko, who has since filed a complaint to Netflix.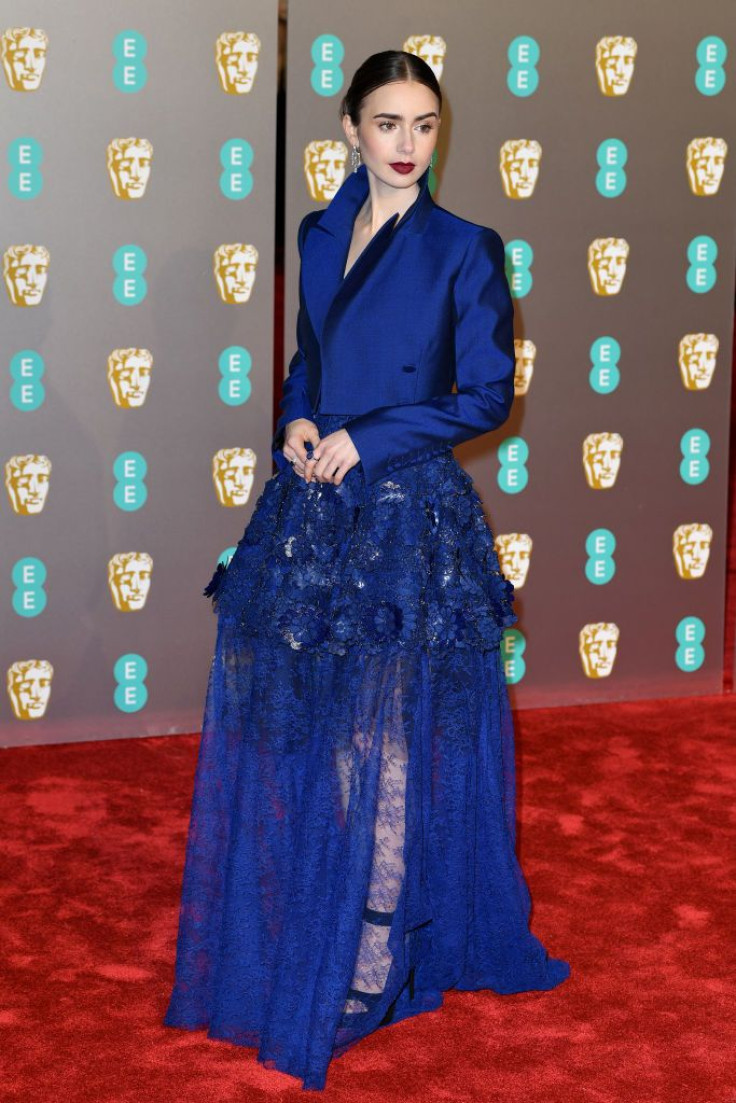 © Copyright IBTimes 2023. All rights reserved.