Linda Evangelista Demands $46K in Monthly Child Support From Salma Hayek's Billionaire Husband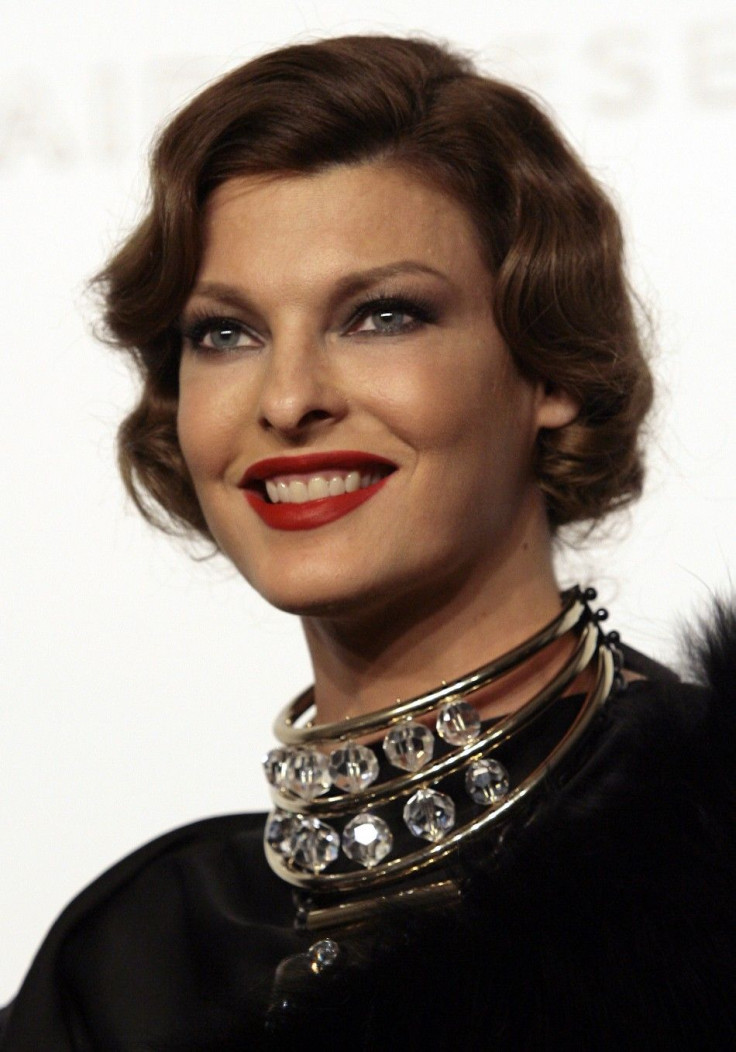 Supermodel Linda Evangelista caused a stir last month when she announced that Francois-Henri Pinault is the father of her four-year old son.
Now she is suing him for $46,000 a month in child support.
Pinault -- the founder, chairman, and CEO of PPR, a luxury fashion and retail group -- also has a 3-year-old daughter with his wife, actress Salma Hayek, along with two children from a previous marriage. Evangelista had previously denied speculation that he was the father of her child before eventually coming clean.
Evangelista's son Augustin James was reportedly conceived in 2006 while Pinault and Hayek were temporarily separated. The actress and businessman were married in 2009.
Pinault has a net worth of $11.5 billion and Evangelista is a highly paid supermodel who continues to work after more than two decades in the business.
In 1990, Evangelista notoriously told a Vogue reporter "We don't wake up for less than $10,000 a day," referring to herself and fellow supermodel Christy Turlington.
"That [$46,000 a month] would probably be the largest support order in the history of the Family Court," Support Magistrate Matthew Troy told is reported as saying in the New York Post.
Troy is expected to decide on an amount when the Evangelista and Pinault return to Manhattan Family Court next month.
During Monday's proceedings at the court, Evangelista insisted she needed the support to help fund nannies and drivers who double as security guards, Stylite reported, adding that "Evangelista's lawyer painted Pinault as a deadbeat dad who has not given a single cent to the toddler or his mother."
Evangelista explained that her sometimes 16-hour workdays require the help of a nanny. "On days when I do not work, I am working on my image," the model told the judge.
"I have to hit the gym. I have beauty appointments. I have to work toward my next job and maintaining my image, just like an athlete."
Pinault's lawyer David Aronson objected to Evangelista's request for $80,000 a year to cover the costs of a nanny.
"She testified that she wants to have a 24-hour nanny because she does not want to be alone with the child," the New York Post quotes Aronson as complaining to the judge. "Miss Evangelista, you should understand, has a worth of more than $8 million, and she earned, last year, $1.8 million."
The judge was largely sympathetic to some items in Evangelista's claim.
"These are the extraordinary expenses that may be a part of the child's life," the judge is reported as saying. "And if there is a trial [in the support case] with a lot of publicity, there will probably be a need for two detectives to drive this kid around."
© Copyright IBTimes 2023. All rights reserved.