Lindsay Lohan Discusses Goal 16 With UN After Confirming Islam Conversion, Possible 'Mean Girls' Sequel Title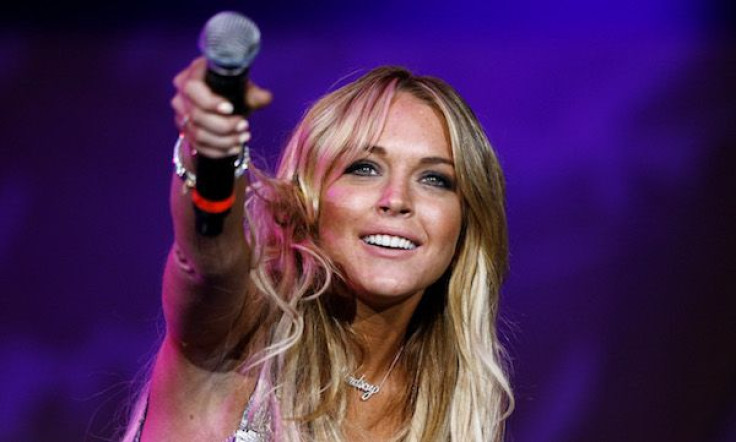 Lindsay Lohan has undeniably turned her life 180 degrees. After getting into several scandals and controversies involving drugs, drunk-driving and sex, the singer-actress is now focusing her energy and attention to more meaningful activities and commitments. The latest of her endeavors is her participation in the United Nations's Goal 16 program.
On Sunday, Lohan visited the United Nations headquarters in New York City to discuss the program that upholds sustainable development. After her dialogue with the UN members, Lohan grabbed the chance to take an Instagram-worthy snap with UN communications director and spokesperson Dan Thomas and thanked the latter for inviting her to talk about the endeavor that promotes "a peaceful & sustainable future for all."
Lohan's post quickly generated a lot of likes from her followers, and the actress-turned-activist also earned a lot praises. One fan wrote: "Way to go Lindsay. You are making the world a better place." Another commented: "Really looking forward for another good things you've been working on. You literally inspire me."
Lohan's post comes a day after she visited DailyMail.com's New York office to discuss politics and answer some questions fans raised during her Facebook Live Q&A session. Among the things Lohan discussed, her statements regarding her conversion to Islam and the possible sequel to "Mean Girls" drew the most attention.
For a long time now, Lohan has kept mum about the subject, but she also continuously dropped hints by expressing her love for the Quran and the religion of Islam. Last month, her "Alaikum salam" greeting on social media sparked rumors that she has already converted. This week, the 30-year-old Hollywood celeb finally spoke up about the speculations and seemingly confirmed that she's in the process of converting.
"I've studied the Quran for quite some time," Lohan told Daily Mail. "It's a process to convert to anything. I respect all religions … It's a beautiful religion and I am a very spiritual person … It's something I've been studying."
The former Disney child actress then explained that one cannot convert to a different religion overnight. But she did admit that anything is possible for her at this point. "This is more of a personal journey," she added.
Lohan, who did a lot of comedy movies in the past, did not forget to spill the beans about "Mean Girls 2" as well. The actress admitted that making a sequel is a great idea. "It's something I've always interested in doing … It has such a great cult following it, would be wonderful to do something else," she said.
As for the title of the sequel, Lohan teased that it should be "Mean Moms," and the plot should center on Cady Heron, Regina George, Karen Smith and Lacey Chabert's new roles as mothers. "All of us should have kids … And all my kids are from Africa. We've adopted them or something funny," she said, after suggesting that it should be like a parody of reality TV's housewives.
© Copyright IBTimes 2023. All rights reserved.