LinkedIn Notifications Blitz Annoys Users As Publishing Platform Expands
The social network is expanding its long-form publishing tool, but not everyone wants to know when their connections use it.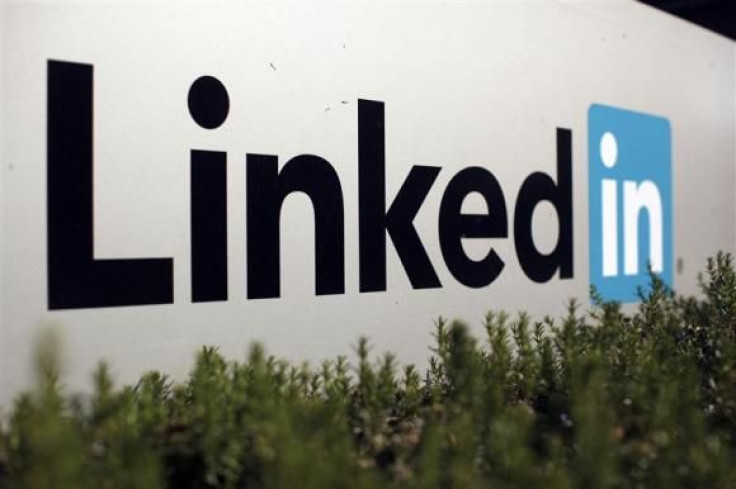 LinkedIn is making some changes, and it really, really wants you to know about them.
A number of users on the business-oriented social network have been complaining this week about being bombarded with excessive notifications -- a change related to an expansion of LinkedIn's publishing platform, which allows uses to publish long-form content to the site. The platform had previously been available to only a small number of prominent users -- known as "influencers" in LinkedIn speak -- but it is in the process of being rolled out to all members.
Now users are receiving notifications every time one of their connections publishes a long-form post, and many are complaining that they have no way to opt out of the updates.
"It's very annoying," said Victoria Ipri, a social media strategist who specializes in LinkedIn-based services. "Now when you log into your profile, you see the flag that tells you that you have all these messages, and it's just on and on and on with all these posts."
Numerous comment threads have cropped up in recent days asking how to turn the notifications off. Some commenters noted that they are "following" their LinkedIn connections by default and have no way to unfollow them. The only way to stop seeing the notifications is to remove the connection altogether.
"I'm getting notifications at least three times a day for one of my connection's posts, so today I finally decided to click on it," one user wrote. "It's automatically set for me to Follow them (I guess since we're connected), and the box is grayed out so I can't uncheck the Follow option."
"This is driving me nuts too," another user wrote. "There has to be an option to turn it off."
But users hoping for more control are out of luck for the time being. "We currently don't have an opt-out because it's part of an update that your connection is making on LinkedIn," Julie Inouye, a spokeswoman for LinkedIn Corporation (NYSE:LNKD), told International Business Times.
Inouye stressed that the rollout of the publishing platform is still in the early stages, and that the company is still gathering feedback as it ramps up the tool and makes it available to more users. She said responses so far have been both positive and negative, and she encouraged users to continue to provide feedback.
Ipri speculated that the company will give users more control over the notifications if enough users complain. "It seems like every time they roll something out, there's some big technical issue," she said.
LinkedIn's publishing platform, and the continuing expansion, are all part of the company's attempt to get users to spend more time on the site. According to Pew Research, LinkedIn is the second most popular social network on the Internet. Its user base passed the 300 million mark earlier this year, but the serious-minded site still lacks the time-wasting reputation of No. 1 Facebook Inc. (NASDAQ:FB) and other social networks.
Ipri said if LinkedIn isn't careful, it could spark a mass unlinking frenzy. "They're risking losing members because they're just annoying the hell out of everybody," she said. "People have thought, the only way I'm going to get rid of this is to disconnect from this person."
Got a news tip? Email me. Follow me on Twitter @christopherzara.
© Copyright IBTimes 2023. All rights reserved.