List Of Delayed Anime And Manga Due To Coronavirus Pandemic
KEY POINTS
New episodes of anime series delayed to due coronavirus pandemic
COVID-19 pandemic also impacted the manga releases
"Boruto: Naruto Next Generations," "One Piece" and "Haikyuu!!" Season 4 delayed
The anime industry is deeply affected by the ongoing coronavirus pandemic. From "Haikyuu!" Season 4 part 2 episodes to One Piece episode 930 and "Boruto: Naruto Next Generations" episode 155, most of the anime series are delayed to a later due to COVID-19.
Recently, the official website of "Haikyuu!! To The Top" released a statement confirming Season 4 part 2's delay. The makers announced that "Haikyuu!!" Season 4, Episode 14, is delayed until July 2020. The team stated that the details of the new broadcast date will be announced on the official website and Twitter.
Meanwhile, another popular anime series, "Boruto: Naruto Next Generations," went into hiatus after airing episode 154. However, the show is expected to return with episode 155 in June.
As fans eagerly wait for the new episode, here's the list of anime and manga postponed because of coronavirus.
Anime
"Pokémon Journeys: The Series" is scheduled to resume June 7
"No Guns Life": The second half of the series is slated to air in July
"Food Wars! Shokugeki no Soma: The Fifth Plate": Episode 3 of Season 5 is scheduled to broadcast Friday (June 17)
"Haikyuu!! To The Top" Season 4 part 2 episodes
"Boruto: Naruto Next Generations" episode 155 and beyond
"Strike the Blood IV" Volume 2 is postponed until July 29
"Is It Wrong to Try to Pick Up Girls in a Dungeon? III" is postponed until October
"Assault Lily Bouquet" is delayed to October
"Maesetsu" is postponed until October
"A Certain Scientific Railgun T" episode 16 is delayed until July 24
"Pokémon: Twilight Wings"
"Sazae-san": Dialogue recording paused because of COVID-19 pandemic
"Vladlove"
"Zoids Wild Zero"
"Kyoshin to Hyōka no Shiro"
"One Piece"
"Black Clover"
"The Promised Neverland" Season 2
"Appare-Ranman!"
"The Millionaire Detective – Balance: Unlimited" will air new episodes from July 16
"Kingdom" Season 3
"The Irregular at Magic High School" Season 2
"Diary of Our Days at the Breakwater"
Sword Art Online: Alicization War of Underworld Part 2"
"Healin' Good Precure"
"Anpanman"
"A3! Season Autumn & Winter"
"Chibi Maruko-chan"
"Kiratto Pri ☆ Chan"
"Mashin Eiyūden Wataru Shichi Tamashii no Ryūjinmaru"
"Girl Gaku ~Sei Girls Square Gakuin~"
"Extra Olympia Kyklos"
"Hakushon Daimaō 2020"
"That Time I Got Reincarnated as a Slime" Season 2 is delayed until 2021
"Skate-Leading Stars"
"My Teen Romantic Comedy SNAFU Climax"
"The Quintessential Quintuplets ∬"
Manga and Magazines
Kinnikuman
Weekly Shonen Sunday
Matinee to Soiree
Weekly Shonen Jump manga volumes
Weekly Shonen Jump (delays expected in future issues)
Honey Milk
Shonen Magazine R
Ane Friend
The Case Study of Vanitas
Young Animal
"One Piece"
Monthly Young Magazine
Young Magazine the 3rd
Hana to Yume
Stay tuned for more anime and manga news and updates.
​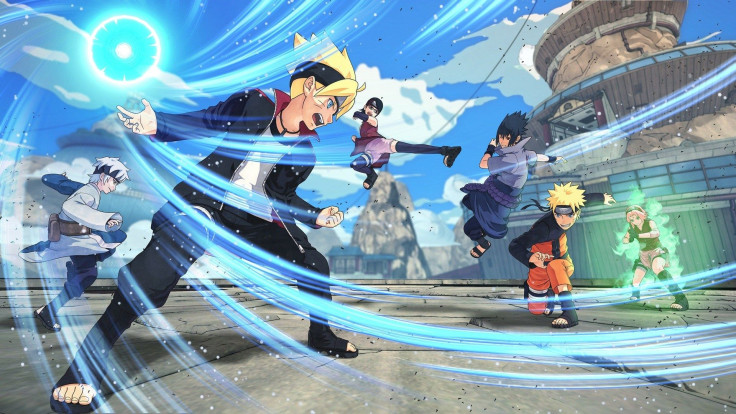 © Copyright IBTimes 2022. All rights reserved.
FOLLOW MORE IBT NEWS ON THE BELOW CHANNELS