'Boruto: Naruto Next Generations' Episode 155 Is Likely To Release On June 14
KEY POINTS
"Boruto: Naruto Next Generations" episode 155 is not airing Sunday (May 31)
New episodes are speculated to air from June 14
The show is on hiatus due to coronavirus pandemic
Fans are eagerly waiting for Team 7's new mission to catch a serial killer in the upcoming episode. The new episodes are postponed due to the coronavirus pandemic. However, "Boruto: Naruto Next Generations" episode 155 may have a new release date.
This article contains spoilers for "Boruto: Naruto Next Generations" episodes.
The anime series continues to remain in hiatus, but it is speculated that "Boruto: Naruto Next Generations" episode 155 will release Sunday (June 14). Twitter user Spiralling Sphere, who shares Naruto and Boruto news and translations, has tweeted that episode 155 may release mid-June.
The tweet contains two screenshots of what appears to be a broadcasting schedule.
However, the official website is yet to announce "Boruto: Naruto Next Generations" episode 155's release date.
Earlier, TV Tokyo announced that due to declaration of the state of emergency in Japan, new episodes start episode 155 are delayed.
"Thank you for supporting Boruto: Naruto Next Generations. Due to the declaration of a State of Emergency for COVID-19 by the Japanese government, the production schedule for new episodes of the program has been impacted. As a result, we will change the broadcast/streaming schedule for newer episodes," read the official statement announcing the postponement.
Since the delay, the makers of the anime series have been airing re-runs.
Kijima Ryuuichi, a veteran voice actor who voices Mitsuki, took to Twitter Friday (May 15), sharing the news about his latest voice recording sessions. However, Kijima did not reveal that he recorded any sessions for "Boruto: Naruto Next Generations" episode 155, which revolves around Mitsuki.
In episode 155 of the anime, Mitsuki and his cat Mikazuki encounters a wounded man in an alleyway. Fearing that he might die, Mitsuki decides to help him.
Meanwhile, Team 7 gets a call from the local police department, and they ask them to form a joint task force.
"Yes, it was raining that night. Mikatsuki led me to him. And it was the first time we met. His name, where he came from if he is bad or not. All that didn't matter in the beginning. Mikatsuki took a liking to him as well. But maybe we weren't meant to meet, after all," Mitsuki says in episode 155 preview trailer.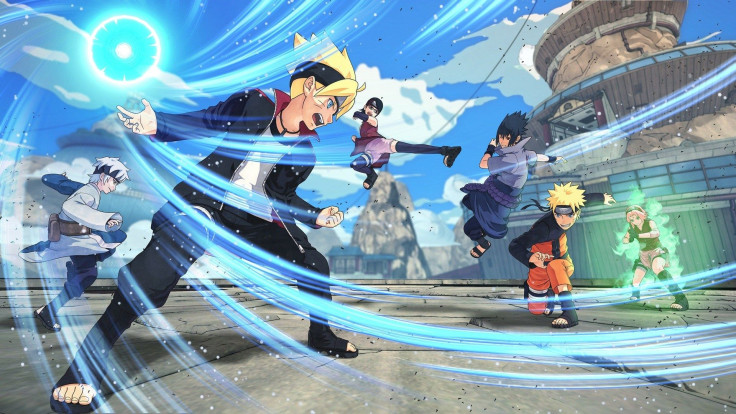 © Copyright IBTimes 2023. All rights reserved.
FOLLOW MORE IBT NEWS ON THE BELOW CHANNELS