Liverpool Transfer News: 4 Forwards To Replace Striker Luis Suarez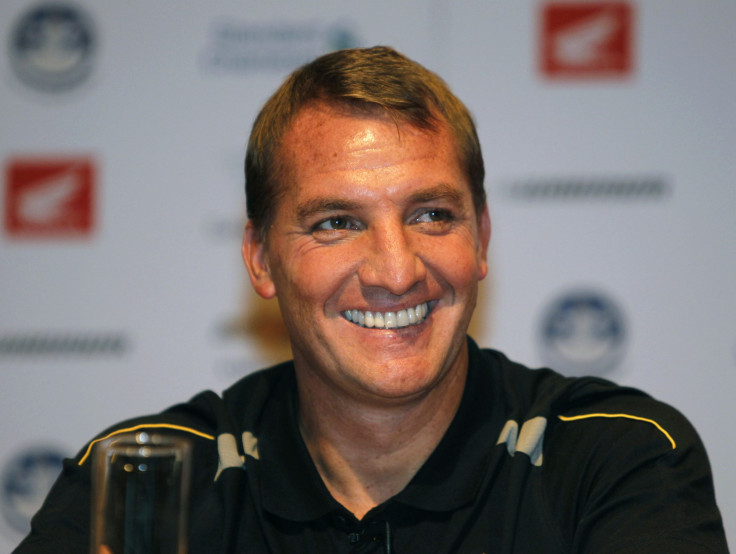 Liverpool manager Brendan Rodgers has held firm that striker Luis Suarez will not leave Anfield unless the club receives a bid over £40 million, with Arsenal and Real Madrid as the most likely destinations for the Uruguayan star. Suarez, who has stated that he hopes for a "friendly" resolution with Liverpool, has been accused by Rodgers of having shown "total disrespect of the club," as the prospect of a summer transfer grows increasingly more likely with every reported squabble.
"I will take strong, decisive action," Rodgers said. "There has been total disrespect of the club -- this is a club that is historically one of the biggest in the world and has given him everything; absolutely everything.
"I don't believe there is a clause in his contract that says he can leave for any sort of price."
Whether the agreed price for Suarez is as low as £40 million or tops out at £55 million, Liverpool will gain substantial resources to land a replacement striker or two. Suarez scored 23 goals last season, and no other Liverpool player was even close to that number.
Here are a few players Liverpool can target if Suarez leaves the Reds.
Diego Costa (Atletico Madrid)
There are few players in the world as easily comparable with Luis Suarez as Diego Costa. While not as technically-gifted as the want-away Suarez, the Brazilian has the same relentless all-action style, combined with a habit of getting under opponent's skin, often without regard for the laws of the game. It is perhaps no surprise then that Liverpool were reported to have launched a £21 million bid. His signature looks hard to attain, however, with Atletico adamant that they won't lose the 24-year-old, especially after the departure of Radamel Falcao, and Diego Costa also stating that he is happy to stay at a club where a season in the Champions League awaits.
Jackson Martinez (Porto)
The 26-year-old Colombian scored 26 goals in the Portuguese league last season. Skilled with both feet, Martinez is a very athletic player with a knack for scoring headers. He was linked to Liverpool before leaving Mexican side Chiapas for Porto in 2012 and, after his successful first season in Europe, some of the continent's big guns have been sniffing around. Napoli are thought to have agreed to personal terms, but were deterred by Porto's unwillingness to sell for less than the player's €40 million (£34.4m) release clause.
Luis Muriel (Udinese)
Another Colombian, Muriel is just 22 and Manchester United have already shown interest in him, according to Metro. Muriel was awarded the best young player in Serie A in 2012, and might be an ideal fit for Rodgers to mold into a world-class scorer. Blessed with tremendous speed, Muriel has been compared to former Brazil star Ronaldo and has received praise for his improvement in recent months. Muriel made his professional debut with Deportivo Cali in 2009, and joined Udinese in 2010. He showed signs of blossoming during a loan spell with Lecce in 2011-12 before finding the net 11 times in 22 Serie A games last season.
Alessandro Matri (Juventus)
Juventus are reportedly interested in moving a forward or two following the arrivals of Carlos Tevez and Fernando Llorente. Matri, 28, is a proven scorer with 27 goals in 69 league appearances for the Serie A giants. He is valued at roughly £12 million, which would give Liverpool the opportunity to add at least one more striker if they choose. Matri has five appearances for Italy since 2011 after coming to prominence with Cagliari. Arsenal and Everton have also reportedly shown interest in Matri, who started just 10 times in Serie A last season.
© Copyright IBTimes 2023. All rights reserved.