Liverpool Transfer News: Rondon, Siqueria, Suarez, And Skrtel Involved In Latest Rumors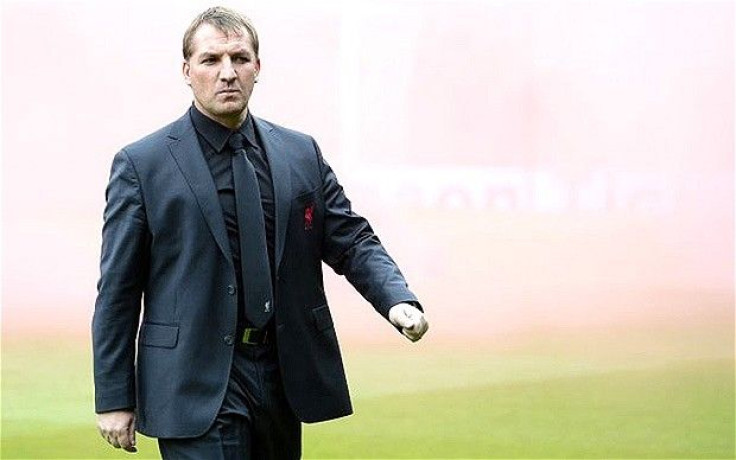 Brendan Rodgers and Liverpool are quickly making plans to improve their backline, and are preparing for Luis Suarez's departure.
The Anfield side may already have plans for Suarez's exorbitant fee, and have their sights set on Brazilian defender Guilherme Siqueira, according to The Daily Star. The 27-year-old, who is also a target of Everton, has spent the last two years with La Liga club Granada, making 70 appearances and netting 12 goals.
One hang up is Siqueira's lengthy contract with Granada, who has him signed until 2017 and holds a £21 million buyout clause. Still the Star reported that Granada are realistic, and will listen to offers starting at £8 million. Siqueira is highly sought after from plenty of the world's top clubs, including Real Madrid and Galatasaray.
Sequeira could also help plug the hole left by the possible departure of Martin Skrtel. The Slovakian could join former teammate Pepe Reina at Serie A's Napoli, according to TalkSport.
In terms of Suarez, the Reds have tried to fend off Real Madrid's advances towards the disgruntled striker, and one report suggests Rodgers and company have finally subsided.
The Star reported that Madrid will try to wrap up their deal for Tottenham's Gareth Bale, and then scoop up Suarez. The moves will allow Madrid to keep face and allow Manchester United to sign Cristiano Ronaldo for £80 million.
The clever and creative Suarez was recently angered by Merseyside officials, who he reportedly claimed had given his representation permission to speak with Madrid on a new contract. However, Liverpool would then deny in the media that they were working on a transfer.
Now it appears Suarez will get his desired move away from England, and to Madrid. The Reds could also clear as much as £40 million in the deal.
Liverpool could shore up the loss of Suarez's production with a transfer for Russian Premier League striker Salomon Rondon. The 23-year-old scored seven goals in 20 starts for Rubin Kazan last season, and the Reds will have to try to outbid Borussia Dortmund for him, as reported by The Express.
Kazan reportedly wants at least £8.7 million, the amount they shelled out to Malaga for Rondon last year.
© Copyright IBTimes 2023. All rights reserved.