Liz Cheney Says GOP 'Wanted' Her To Lie About Capitol Riot, 2020 Election Results
KEY POINTS
Cheney made these claims in her commencement speech at Colorado College Sunday
About half of graduates reportedly turned their backs from Cheney throughout the speech
The former Wyoming representative also received some boos from the audience
Former House Representative Liz Cheney has claimed that her colleagues in the Republican party "wanted" her to lie about the incidents that unfolded during the deadly Capitol riot on Jan. 6, 2021, and the results of the 2020 presidential election.
"After the 2020 election and the attack of January 6th, my fellow Republicans wanted me to lie. They wanted me to say that the 2020 election was stolen, the attack of January 6th wasn't a big deal, and Donald Trump wasn't dangerous," the former Wyoming representative told graduates at Colorado College in a commencement speech Sunday, according to Politico.
Cheney, who chaired the House Republican Conference for three years, said she had to "choose between lying and losing my position in House leadership."
The 56-year-old politician went on to urge graduates at her alma mater to uphold the truth at all times.
"No party, no nation, no people can defend and perpetuate a constitutional republic if they accept leaders who have gone to war with the rule of law, with the democratic process, with the peaceful transfer of power, with the Constitution itself," she said.
Cheney lost her position as the top 3 leader of the House GOP in 2021 after she criticized Trump's claims about the 2020 election, CNN reported. The voice vote was reportedly carried out in a closed-door session.
Ahead of the vote, Cheney urged her colleagues to support her cause of not allowing Trump to "drag us backward." A House member at the voting session told CNN that Cheney was booed when she slammed the ex-president in her speech.
The ousting of Cheney was spearheaded by House Minority Leader Kevin McCarthy, as per Politico, as other GOP House lawmakers reportedly complained of Cheney's Trump criticism becoming a "distraction" from the goal of unifying.
In her commencement speech, Cheney also encouraged graduates, particularly women, to run for office. "You may have noticed that men are pretty much running things these days, and it's not really going all that well. You can change that," she said.
While Cheney was met mostly with applause during her introduction, about half of more than 450 graduates turned their chairs away from the stage for the entirety of the speech, The Gazette reported.
Graduates who turned their backs during Cheney's speech told the outlet that they did so due to her conservative views on voting rights, LGBTQ+ and abortion.
"She stood up to Trump, and that was commendable. But that doesn't change her voting record, or her stance on what I consider to be basic human rights," one graduate who declined to give her name said.
Cheney also received some boos from the audience, according to AP News.
Cheney's busy speaking schedule has triggered buzz over whether she was planning to enter the 2024 GOP primaries. The daughter of former vice president Dick Cheney has not yet revealed any plans regarding the primaries.
However, she targeted Trump in an ad released earlier this month wherein she warned that the ex-president was "a risk America can never take again."
"Donald Trump is the only president in American history who has refused to guarantee the peaceful transfer of power," she said.
The TV ad was funded by her political organization, the Great Task PAC, and will be airing in New Hampshire, the first Republican primary state, as per NBC News.
After conceding her defeat in the Wyoming primary in August 2022, she told The Today Show that running for president "is something I'm thinking about and I'll make a decision in the coming months."
She also vowed to continue fighting against allowing Trump to return to the White House. "I will be doing whatever it takes to keep Donald Trump out of the Oval Office," she said.
Cheney also said in September 2022 that she would leave the GOP if Trump would win the Republican nomination for the 2024 presidential race.
Meanwhile, Cheney trailed Florida Governor Ron DeSantis by a double-digit gap in the March-April 2023 poll by opinion polling company Trafalgar Group that surveyed Republican voters.
In a January survey by Morning Consult, Cheney was behind former vice president Mike Pence with only 3% of Republican primary voters choosing her in the hypothetical matchup.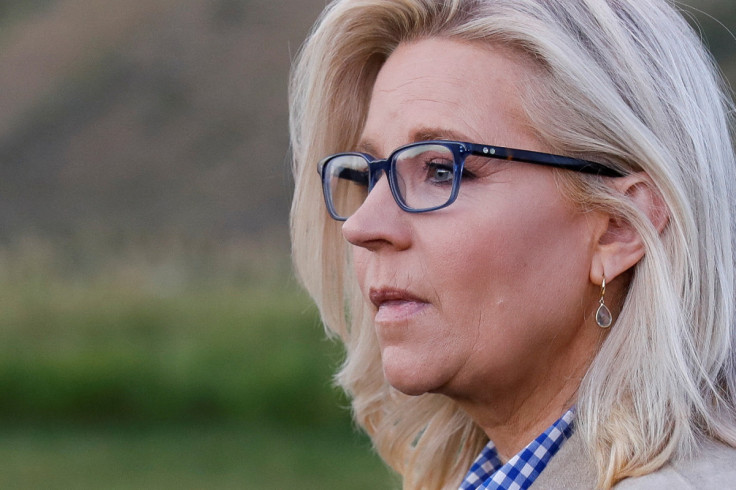 © Copyright IBTimes 2023. All rights reserved.