Lizzo On Her Coachella Performance With Harry Styles: 'It's Genuinely A Surprise' [Watch]
Lizzo got candid about her surprise performance with Harry Styles at Coachella last week. The duo performed Gloria Gaynor's "I Will Survive" and One Direction's "What Makes You Beautiful" at the music festival.
The 34-year-old self-love advocate said the duet was totally unplanned and was a last-minute decision after a chat with Styles.
"Well, first Harry was going to do a Tupac hologram, and I was like, 'I don't know, I feel like somebody already did that…The crazy thing is, it really was genuinely a surprise," Lizzo told Audacy host Kevan Kenney in an interview Thursday. "I found out Wednesday night (April 22). I was genuinely going to Coachella to see Harry, I love his music, that's my guy, I'm a fan. I'm going to pull up, celebrate my birthday early."
The "Truth Hurts" singer said Styles asked her if she would like to come and rehearse "I Will Survive" for the music festival.
"So I said, 'Yeah.' I pulled up like a day early and we ran it three times in his trailer and then we just did it," she said with a laugh.
Lizzo also shared why she has not yet done a show with the former boy band member despite being friends with him for so many years.
"He did a cover of 'Juice,' and I did a cover of 'Adore You,' and then we did 'Juice' together, and I was going to do a show with him, and his show got rained out by hurricane rain in Miami, so we never got to scratch that itch, and we finally did it three years later," she explained.
Lizzo also jokingly dubbed Styles a "legend" as last week's Coachella performance was his first appearance at a music festival.
When Kenney asked Lizzo about her relationship with BTS, the "About Damn Time" singer replied, "I got J-Hope's number so we'll be texting."
"He's a great texter and he does not leave you on the red. If it's been a while since you texted, he's gonna say, 'I'm so sorry," he apologizes for how long it's taken," Lizzo added. "Really good energy. I think that's why I always gravitated toward BTS because they remind me of myself; self-love and like this positive energy and the way they love their fans. I feel the same way and they genuinely have like a pure positive energy."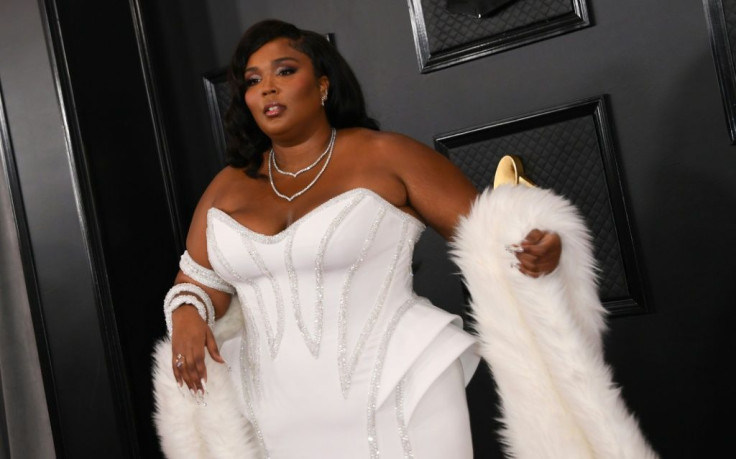 © Copyright IBTimes 2023. All rights reserved.