Loan Recovery Eludes India's Banks, Even As Growth Rate Beats China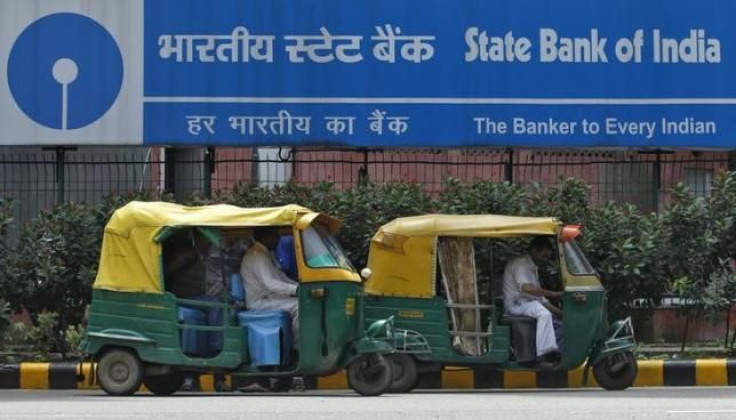 A recovery in India's credit growth could elude the country's banks until early 2016, despite an economy that in the first three months of this year is expected to have outpaced China.
A 12.6 percent growth rate in lending in the fiscal year that ended on March 31 was the lowest in almost two decades, and would have been lower but for a surge in the last two weeks. In the two weeks to May 1, it slowed to 10.5 percent.
Reporting earnings for the quarter ending in March, India's top bankers said they had seen an increased level of inquiries from firms and individuals. But there was no substantial rise in loans, meaning a full recovery could still be months away, as India's debt-burdened firms battle to get back on track.
That lag contrasts with official growth figures that are expected to show this week that India's economy grew 7.4 percent last fiscal year -- numbers likely to again confound economists and firms still suffering from slack demand.
"The project pipeline which was very, very thin even last quarter, we are now beginning to see more and more projects coming in," said Arundhati Bhattacharya, chairman of State Bank of India, the country's largest bank.
"My own anticipation is another two quarters down the line we should definitely begin to see this pick up happening, and the last quarter of the financial year... should be quite good."
Bhattacharya forecast loan growth of 14 percent for the current financial year to March 2016 for SBI. That compares with an adjusted 10.5 percent in the year just ended.
"People who meet us are all very hopeful and bullish on a recovery starting. Some queries have started coming for new proposals also, but not in a very big way," said Ashwani Kumar, chairman of state-owned Dena Bank.
"This was not the scenario four or five months back."
India's firms have seen debt levels nearly triple in the past five years and are struggling to digest debt already on their balance sheets after two years of weak economic expansion.
"I look at infrastructure, and in this industry there is not much change. Banks are a little wary of lending to infrastructure because there have been delays and other problems," said Issac George, chief financial officer of infrastructure firm GVK.
Although bank loans still account for bulk of the credit in India, another factor that has weighed on bank loans is cheaper availability of funds through commercial papers and bonds.
Commercial paper issuances jumped more than 80 percent last fiscal year, according to estimates from rating agency ICRA. Including commercial papers, bonds and overseas borrowing, total credit available in the system grew 14.5 percent last year -- outpacing growth in bank loans.
"What is really hitting the credit growth for banks is that investments are not really picking up," said Vibha Batra, group head of financial sector ratings at ICRA. "Even if this investment proposals start coming in, it won't be before the second half that you would see a meaningful credit growth."
© Copyright IBTimes 2023. All rights reserved.