Lockheed Martin, Boeing, Other Defense Contractors Pay With Jobs For End Of Combat Operations In Iraq And Afghanistan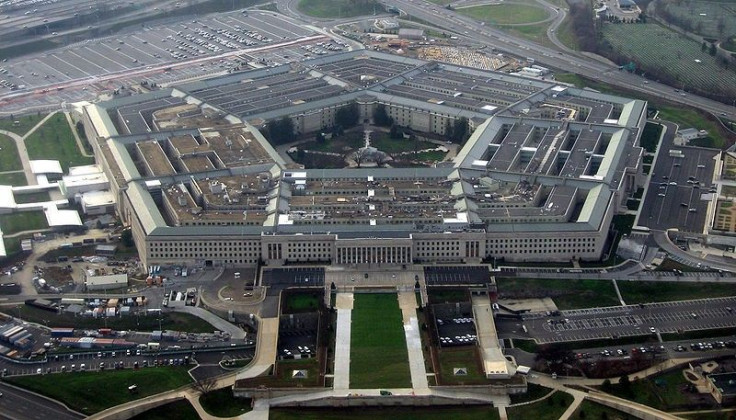 The five biggest U.S. defense firms have seen a 14 percent drop in employee numbers since 2008, Politico reports. The figures are taken from data provided by the firms to the Securities and Exchange Commission.
From 2008 to 2013, the five companies cut around 70,000 jobs. Lockheed Martin Corporation (NYSE:LMT), the biggest defense contractor in the world, slashed its workforce by 20 percent. The defense unit of the Boeing Co. (NYSE:BA) saw similarly sized cuts, while Raytheon Co. (NYSE:RTN) and Northrop Grumman (NYSE:NOC) cut around 15 percent each. General Dynamics (NYSE:GD), on the other hand, grew by 4 percent from 2008 and added about 20,000 employees since 2004 because of its strong commercial business and lesser reliance on the U.S. government's defense spending.
The trend will probably not change soon because Congress is unlikely to loosen discretionary defense spending caps and because a war-weary public does not want to return to war after 13 years in Iraq and Afghanistan, the latter of which is winding down.
"As the prospects for growth have decreased in the defense industry, the way that defense companies can attract investors is by showing that they can increase profit margins," Philip Finnegan, director of corporate analysis at the Teal Group, an aerospace and defense market research firm, told Politico Monday. "There's been a drive in the defense industry to increase profit margins and return more to shareholders," he said.
The winding down of both wars is paired with forced sequestration, which will affect defense spending from 2016 onward and has already seen it fall from $700 billion in 2010 to $589 billion in 2014. The figure is expected to fall further depending on the National Defense Authorization Act of 2015, which is currently held up in Congress.
But downsizing is not the only option. Like General Dynamics, which benefits from having a strong civilian business, Boeing was able to use its commercial airplane business to absorb the impact. It transferred some employees no longer required in the defense workforce to other sectors in its commercial business.
However, a big downside to cutting so quickly is the loss of workers' skill base, risking the erosion of engineering and research capabilities. "One of the things that people appreciate is they're maintaining their profitability, but that is at the expense of not only employees but also infrastructure," Finnegan said. "There's always a question of how much you can do without having a negative impact."
As the cuts come quick and fast, share prices have continued to rise. Lockheed Martin, for example, has seen its share price nearly double since 2010.
"A great deal of the profitability that you see among some companies in our industry was unfortunately delivered on the backs of thousands of workers who lost their jobs," said Chip Sheller, a spokesman for the trade group Aerospace Industries Association.
In Congress, no deal has been struck to avert long-term sequestration cuts. The casualty is jobs.
"Companies have a pretty realistic expectation of what the Congress can and can't do here," said David Berteau, an analyst at the Center for Strategic and International Studies. "The amount of defense spending is unlikely to be increased -- absent a larger agreement with Congress -- and I have trouble seeing that larger agreement take place anytime soon."
For companies like Northrop Grumman, which gets some 86 percent of its revenue from the U.S. government, the problem is serious. But it looks like the worst may now be over, said one analyst.
"The big drop in defense spending has happened, and going forward it doesn't look like we're going to see much more reduction in the base budget," said industry consultant Loren Thompson, who counts some of the biggest defense firms as clients. "That may mean that the workforce is now stabilizing."
© Copyright IBTimes 2023. All rights reserved.