Logan Paul Threatens Influencer Of Lawsuit Over Scam Allegations
Logan Paul, the social media star who is at the center of controversy surrounding the play-to-earn game, cryptocurrency and non-fungible token Cryptozoo, has threatened to sue Coffeezilla, a YouTube journalist who recently released a three-part series in his channel centered on Paul and his controversial project.
YouTuber Steven Findeisen, more popularly known as Coffeezilla, alleged in recently uploaded videos that Paul's Crypto Zoo NFT project was a "scam," and after exchanging heated words, Paul released a YouTube video defending himself and threatening to slap the YouTuber with a lawsuit.
In his opening statement, Paul said Coffeezilla's claims about CryptoZoo were backed by his desire to piggyback on his celebrity status and noted that Findeisen made himself vulnerable to "very real repercussions."
Paul alleged, "Like many on this platform, you have successfully used my name for views and money. While your work used to be impartial, your addiction to clicks has clouded your judgment and you've made very real errors with very real repercussions."
The social media star later claimed that Findeisen's investigations have "core discrepancies" aside from his failure to uncover the colorful past of the developer named Zach Kelling who, according to Paul, "stole the game code," hid in Switzerland and asked for $1 million to return the code.
Paul also said that Kelling committed "multiple felonies" linked to armed robbery, obstructed the legal process and showed papers, supposedly official documents from the Johnson County Court in Kansas, to back his claims about Kelling's criminal past.
Interestingly, game website Kotaku tried to verify these documents with the concerned agency and reported that a representative for the Records Office said "there were no public records" for Zach Kelling.
Paul also admitted in the video that he had worked with this "unsavory individual" but pointed the blame to his too-trusting nature, saying, "I guess that's what I get for trusting the team that I relied on to vet and manage" the hiring.
The social media star described CryptoZoo lead developer Eddie Ibanez as a "con man who fooled billionaires, the Mormon Church, the owner of the New York Yankees, and now me."
Paul also contradicted accusations that CryptoZoo was a rug-and-pull project with no intention of delivering the final product, noting that the project is currently being worked on, although he failed to give the timeline for its official launch.
"Although you didn't verify any backgrounds, substantiate any evidence, took multiple criminals' words as truth, and broke laws, you still published the defamation," Paul said, referring to Coffeezilla and threatened the YouTube journalist with legal action for "defamation," adding that he will need a good lawyer.
CryptoZoo is an online game built on the Binance Smart Chain and was announced in 2021, where players purchase eggs that hatch into hybrid animals. These animals give players a passive income for years via Zoo tokens.
The concept is similar to the popular NFT game "Axie Infinity," but before the game officially rolled out, members of Paul's team allegedly sold their coins early to make millions while the social media star's fans and investors lost their money, based on Coffeezilla's report.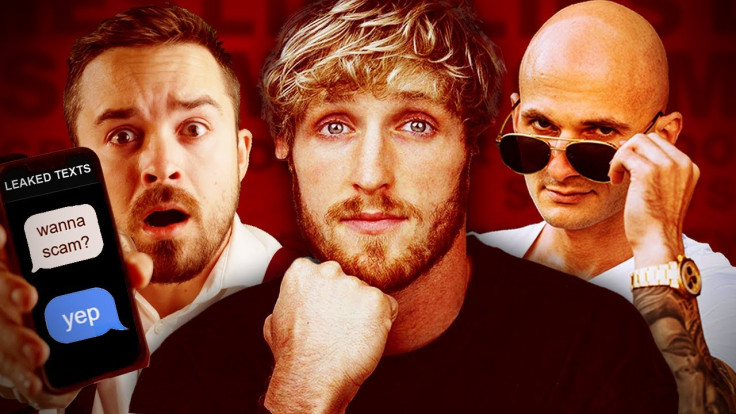 © Copyright IBTimes 2023. All rights reserved.