Logitech iPad 2 Case Includes Fold-Up Keyboard and Stand [PHOTO]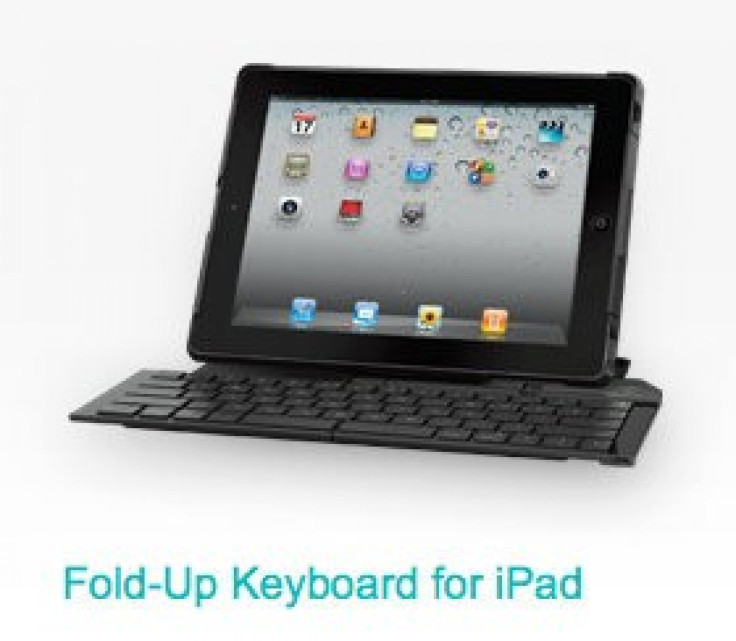 Computer and handheld peripheral device maker Logitech has unveiled a new iPad 2 case that includes a fold-up Keyboard and stand for the tablet computer.
The new fold-up keyboard is perfect for anyone who is constantly on the go and is looking for something that fits with that kind of lifestyle.
When closed, the full-sized keyboard securely rests underneath the iPad 2, protecting it from every side. When open, it holds the device at an angle that makes it ideal for typing and taking notes.
And forget about detaching the smart cover from your iPad because the fold-up keyboard can hold that also.
Watching movies has also gotten easy as the case doubles as a stand (holding the device at an ideal angle) and therefore, eliminates the need to switch cases if you need to use your device for leisure.
The keyboard wakes up and is ready to use as soon as it's unfolded. It also automatically turns itself off when it's folded to save battery power. You can charge the keyboard over USB, and forget about having to replace batteries.
Still not sold?
Well here's the best part.
The keyboard can be split into two and be tucked underneath the gadget when you are not using it. There s also support function and shortcut keys so you won't have to touch the screen of the iPad 2 to do anything that seems to be hassle.
You get all these great features, functionality and mobility at just $129.99. Sold in my book. You can get the fold-up keyboard at Logitech's online store.
© Copyright IBTimes 2023. All rights reserved.