A Look Inside Kimora Lee Simmons' Forever 21 Baby Phat Collab
On Tuesday, Forever 21 released a teaser suggesting that Kimora Lee Simmons' streetwear brand Baby Phat would soon be making a comeback as part of a collaboration with the teen clothing retailer. This development came just three months after Simmons announced that she had purchased the brand and would be overseeing it herself, along with her two teenage daughters.
"[Two] more days until the cat is back," the brand teased on Twitter at the time.
The initial tweet was followed by another teaser for the upcoming collection on Wednesday, which informed fans that the official announcement was planned for Thursday.
Then, on Thursday over on Baby Phat's Instagram page, a first look at how the styles of the early aughts will be updated and transformed for a 2019 audience was posted.
In an interview with HipHopDX in March, Simmons said that the decision to relaunch the brand was a long time coming.
"Bringing back Baby Phat in a meaningful way has been a dream of mine for years," the fashion designer said. "Sometimes the timing of things just aligns perfectly."
The company was founded in 1999 under the Phat Fashions umbrella with Simmons' then-husband Russell Simmons. As reported by Yahoo, it was eventually acquired by Kellwood Company and the designer was "unceremoniously" ousted in 2010. Now, Simmons has retaken creative control.
Making its official debut on Thursday, the new assortment offers both a call back to the brand's familiar aesthetic and a look forward to the future of Baby Phat. As seen in this new promotional video posted to the brand's Instagram, the logo-heavy design of the line seems to focus on black, pink, and white form-fitting looks, along with hoop earrings and crop tops.
A more nuanced look can be found on Forever 21's official Instagram as they also posted photos on Thursday that highlighted the collection.
You can browse the rest of the new line, which includes biker shorts, bodysuits, and tinted sunglasses, here.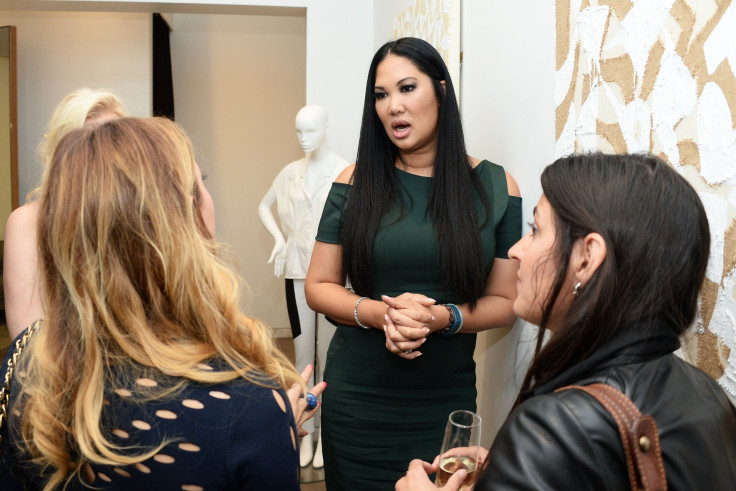 © Copyright IBTimes 2023. All rights reserved.