Looking To Violate Biden's Employee Vaccine Mandate? Here's How Much It Could Cost You
Those employers looking to go against the Biden Administration's COVID employee vaccine mandate may want to think twice as there are hefty fines that will be levied for those that do
President Biden announced that employers of at least 100 workers of more will be required to have their employees fully vaccinated or submit to weekly COVID testing by Jan 4. Those that don't comply will be subject to a series of fines that come with a serious price tag.
Each employee that violates the mandate will cost an employer $13,653 per violation with more significant fines of up to $136,532 for "willful violations," as laid out in a White House media briefing.
The enforcement of the employee COVID vaccine mandate is being managed by the Occupational Safety and Health Administration.
Employees that opt to undergo weekly COVID testing will also be required to wear a face mask while at work. COVID testing costs will be the responsibility of the employee, according to OSHA.
It is estimated that the vaccine mandate will affect 84 million workers.
But there is optimism that employers and employees will comply with the vaccine and testing requirement as Jim Frederick, deputy assistant secretary of labor at OSHA said that the agency believes the "vast majority" of workplaces will be in compliance, according to CBS News.
"OSHA estimates that this rule will save thousands of lives and prevent more than 250,000 hospitalizations" after it goes into effect, Frederick said in a conference call with reporters on Thursday, as reported by CBS News. "We know that many, many workplaces will be looking at this and starting up as early as today."
The White House expects the mandate to reduce the number of eligible unvaccinated Americans by 40%, down from about 100 million to just over 60 million now, it said.
In a statement about the vaccine mandate, Biden said, Vaccination requirements are nothing new. "We've been living with them throughout our lives for all sorts of diseases. Safety rules in the workplace are nothing new either. We require hard hats in construction sites and safety goggles in labs. And with today's actions, we now have requirements to protect people from something that has taken the lives of 750,000 Americans."
"I'm calling on employers to act. Businesses have more power than ever before to accelerate our path out of this pandemic, save lives, and protect our economic recovery," he added.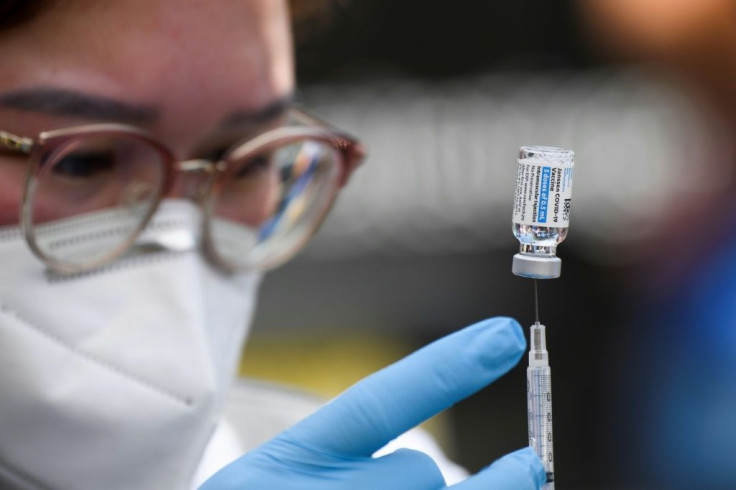 © Copyright IBTimes 2022. All rights reserved.
FOLLOW MORE IBT NEWS ON THE BELOW CHANNELS