Louis Tomlinson's Celebrity Friends Defend Him Following Arrest Due To Airport Brawl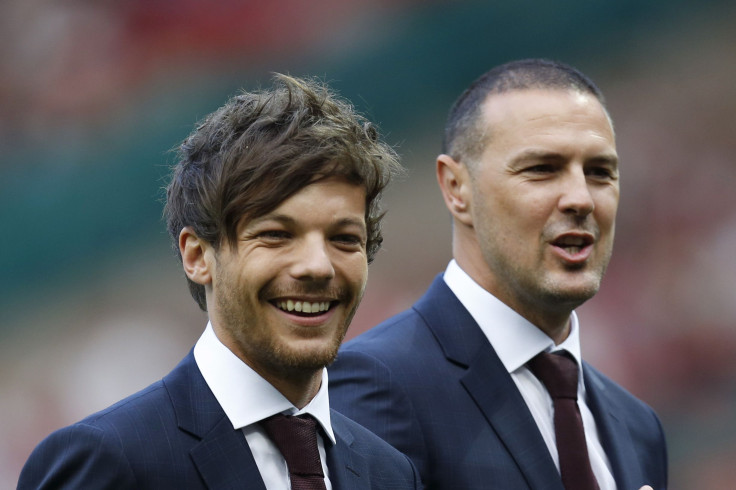 Louis Tomlinson was arrested after being involved in an airport brawl for protecting his girlfriend, Eleanor Calder. But his supporters and celebrity friends were quick to defend the One Direction heartthrob following the altercation.
Many were shocked when Tomlinson was arrested after being involved in a heated and physical altercation at the LAX airport on Saturday, March 4. Two female fans were reportedly involved in a dispute with his girlfriend, and their quarrel devolved into a physical fight.
Tomlinson tried to protect Calder, which resulted in him accidentally dragging a photographer to the floor. As a result, the singer was detained, but he was released immediately after paying the bail amounting to $20,000, Mirror reported.
"I was protecting my girlfriend," Tomlinson said about the controversial fight. Many believed him and came to his defense, including 1D fans and his celebrity friends Steve Aoki and Little Mix, Cosmopolitan reported.
READ: Louis Tomlinson's fans attack and shame Bella Thorne for her inappropriate comment on his photo
Aoki shared his thoughts about the incident, saying he believes that the photographer should have respected Tomlinson's personal space. "U [sic] can still do your job without having to put your camera literally in someone's face," the musician wrote on Twitter.
Aoki added that Tomlinson is one of the nicest men he knows and that Calder's boyfriend is genuine and down-to-earth.
Meanwhile, Tomlinson's longtime friends, girl group Little Mix, also came to his defense. "It's a hard situation because you don't know how you would react unless you're in that situation," Perrie Edwards told Dolly. "But Louis is such a nice guy!"
Edwards explained that if one watches the video, all Tomlinson did was protect his girlfriend like any normal guy would do. However, since he is part of the most popular band in the world, the people are going after him and attacking him with negative comments on social media.
What's your take on the airport brawl that involved Tomlinson and Calder? Do you agree that the One Direction member was just protecting his girlfriend and did not mean to hurt anyone? Share your thoughts in the comments.
© Copyright IBTimes 2023. All rights reserved.