Louisiana Abortion Ban: Governor Signs 'Heartbeat' Bill Into Law
Louisiana, another anti-abortion Republican state but with a Democrat for a governor, on Thursday passed a law outlawing abortions once a heartbeat is detectable with no exceptions for rape or incest.
The bill from the Louisiana House of Representatives was signed into law by Democratic Gov. John Bel Edwards, who describes himself as a "pro-life" Democrat. Similar legislation was approved by the state's Senate, which is dominated by Republicans, earlier this month.
This latest challenge to the landmark Roe v. Wade ruling by the Supreme Court in 1974 that legalized abortion in the U.S. will "prohibit the abortion of an unborn human being with a detectable heartbeat." Doctors have said this event can occur as early as six weeks into a pregnancy, which is before many women know they're pregnant.
In supporting the House bill, Bel Edwards said, "I have been true to my word and my beliefs on this issue." He noted it's his "sincere belief that being pro-life means more than just being pro-birth."
"I know there are many who feel just as strongly as I do on abortion and disagree with me -- and I respect their opinions," he said Wednesday.
"As I prepare to sign this bill, I call on the overwhelming bipartisan majority of legislators who voted for it to join me in continuing to build a better Louisiana that cares for the least among us and provides more opportunity for everyone."
The Louisiana law, however, will go into effect only if a federal appeals court upholds a similar Mississippi law, which was held in abeyance by a preliminary injunction issued by a federal judge on May 24.
Judge Carlton Reeves of the United States District Court for the Southern District of Mississippi wrote in his order that "Mississippi has passed another law banning abortions prior to viability."
In granting the injunction, Reeves said the Mississippi law "threatens immediate harm to women's rights." The law also "prevents a woman's free choice, which is central to personal dignity and autonomy."
"This injury outweighs any interest the state might have in banning abortions after the detection of a fetal heartbeat."
The Mississippi law was to have taken effect July 1. It would have barred abortions once health care providers are able to detect a fetal heartbeat. This law was just one of the many fetal heartbeat bills passed in seven Republican Red States that will effectively ban abortions before many women even knew they were pregnant.
These anti-abortion states are Alabama, Illinois, Louisiana, Mississippi, Missouri, Pennsylvania, and Texas.
Legal experts said no U.S. court has ever allowed a state to enforce such a short gestational limit. Reeves also blocked an earlier Mississippi law banning abortions at 15 weeks. A federal court in March barred Kentucky from enforcing its heartbeat law.
A federal lawsuit filed May 24 asks a judge to block an Alabama law that outlaws almost all abortions, the strictest and most far-reaching attempt by a Repubican state to ban abortions.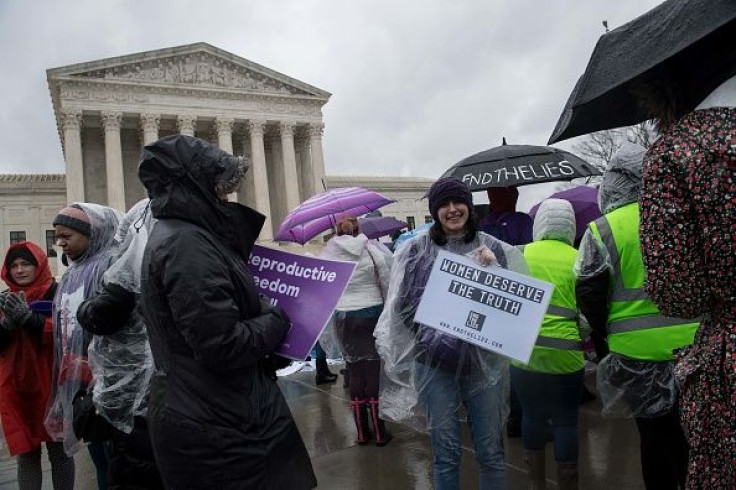 © Copyright IBTimes 2023. All rights reserved.