Louisiana, Florida Shootings This Week Leave 4 Dead, Including 1 Suspect
KEY POINTS
A shooting at a Narcotics Anonymous meeting in Edgewater, Florida, Monday left three people dead, including the suspected gunman
Another shooting near a school in Bossier City, Louisiana, Tuesday left one person dead and another wounded
Jealousy may have been a factor in the Florida killings, police said
Two separate shootings in Florida and Louisiana this week resulted in the deaths of four people.
A man, identified as 49-year-old Quinton Hunter, barged into a Narcotics Anonymous meeting that was taking place Monday night at the offices of the nonprofit organization Bridge the Gap, CBS 12 reported.
Hunter then fatally shot Ian Greenfield, 59, at close range, police said. He later took his ex-girlfriend, Erica Hoffman, 33, hostage as she and the other attendees attempted to leave.
About 20 of the meeting's other participants safely fled and called police, Edgewater Police Chief Joseph Mahoney was cited by ABC News as saying at a news conference Tuesday.
The Southeast Volusia Regional SWAT Team and Negotiations Team were sent in to defuse the situation. Both units attempted to reach Hunter, but there was no response from the building.
At some point during the standoff, Hunter began recording a Facebook Live video that showed him wearing goggles and breathing heavily, police said.
The SWAT team later entered the building and found Greenfield, Hoffman and Hunter dead in the meeting room.
Greenfield and Hoffman appeared to have suffered multiple gunshot wounds and lacerations, while Hunter appeared to have killed himself, according to authorities.
"It appears from the timeline we have that he had already shot Mr. Greenfield and had fired several other shots before he went live. But he didn't make any comments, he didn't communicate with us. Just heavy breathing. It was very strange," Mahoney said.
Police said during the news conference that the relationship between Hoffman and Greenfield might have been the reason for the shooting.
"Mr. Hunter is the ex-boyfriend of Ms. Hoffman and we believe that Mr. Greenfield formed a new relationship with her. We don't have the status of that. It may have been just a friendship," Mahoney explained, according to CBS 12.
When asked if jealousy played a hand in the killings, police replied, "Obviously there is possible jealousy. It's kind of difficult to say at this time if there were any other interactions."
Another shooting near a school in Bossier City, Louisiana, Tuesday left one person dead and another wounded.
Emergency crews responded to the 1800 block of Airline Drive at around 1:30 p.m. that day, KSLA News 12 reported.
A car pulled up to another vehicle at the site and its occupants started shooting, police said.
Two people were shot, and one of them died, according to the Bossier City Police Department.
The Louisiana shooting was believed to be the result of an ongoing dispute between one of the victims and a suspect, police said in a statement.
Airline Drive is around a block away from R.V. Kerr Elementary School. Faculty and staff were present at the school at the time of the shooting, but there were no children.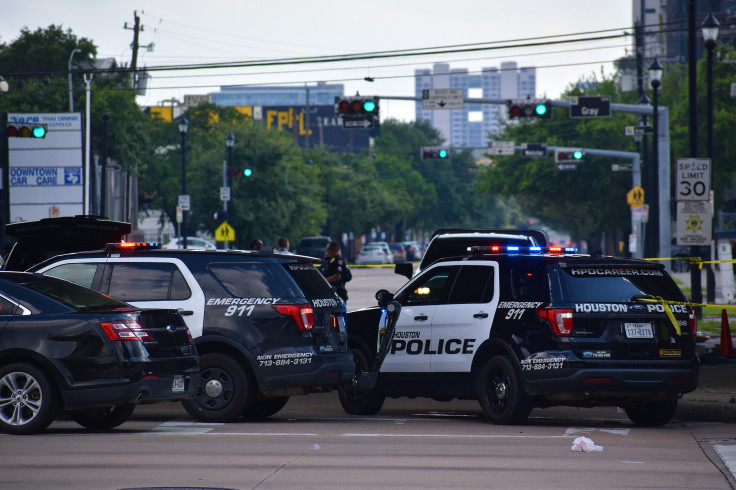 © Copyright IBTimes 2022. All rights reserved.
FOLLOW MORE IBT NEWS ON THE BELOW CHANNELS