Louisiana Lawmaker Nixes Proposal For Making The Holy Bible The Official State Book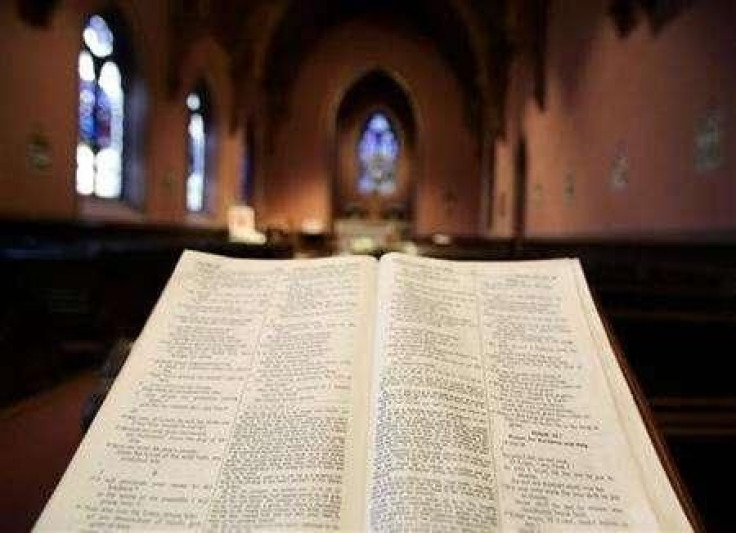 The Holy Bible won't be elevated to a state symbol in Louisiana after all. Rep. Thomas Carmody, R-Shreveport, retracted his proposal on Monday, just before a scheduled debate and vote before the full state House of Representatives.
Carmody's initial bill intended for a certain copy of the King James Bible housed in the state's museum system to get the official status. Then the measure was amended so that any version of the Holy Bible could be the official state book. (Southern Louisiana is heavily Catholic, and the King James is a Protestant version.) The proposal was seen as controversial and drew criticism from civil rights activists as well as other lawmakers. Carmody told local media that his bill has now become a distraction.
Marjorie Esman, director of the American Civil Liberties Union of Louisiana, told MSNBC that the state has bigger problems to tackle. "Pulling the bill was the right thing to do to keep Louisiana inclusive and welcoming of everyone who lives here," she said.
Louisiana House Bill 503 passed the House Municipal, Parochial and Cultural Affairs Committee nearly two weeks ago with an 8-5 vote. Lawmakers had expressed concern that if the bill became law, the state would be open to lawsuits from citizens who aren't Christians.
But some legal scholars doubt such lawsuits would have been successful since designating the Holy Bible as an official state book is a symbolic gesture and no one would be forced to read it. "You can promote religion so long as it doesn't rise to the level of establishing a church," Keith Werhan, an expert in constitutional law at Tulane University, told The Times-Picayune.
© Copyright IBTimes 2023. All rights reserved.