Louisville Police Officers Walk Out On Mayor
KEY POINTS
Louisville officers walk out on mayor Fischer
Fischer discussed reforms to thoroughly review the police dept
Officers felt unsupported
Several officers from the Louisville Metro Police Department walked out on city Mayor Greg Fisher on Wednesday (June 3).
According to The Hill, the officers' actions were the results of the tension that rose between the department and the mayor's office following the police shooting incident of Louisville resident, Breonna Taylor on March 13.
Taylor was an unarmed black woman who was killed in her Louisville apartment when they conducted a "no-knock warrant" against her boyfriend.
Fischer reportedly requested a "comprehensive top-to-bottom" independent review of the Louisville police department following the deaths of Taylor and 53-year-old restaurant owner David McAtee.
McAtee was fatally shot on Monday as the law enforcement was responding to the protests around the city.
Courier-Journal reported that Fraternal Order of Police President Ryan Nichols, who was not present during the incident, said that the walkout was not planned, however, it showed the police's frustrations against Fischer "as they have been responding to protests in the city since last week".
"They feel completely unsupported and disrespected by this administration," Nichols said. "They feel whatever he [Fischer] was going to say would have been nothing more than lip service, and he does no care about them at all."
Nichols added that many officers felt that Fischer's response "directed and focused against the police".
Courier-Journal obtained a video of Fischer standing in the middle of the room while officers and detectives silently walked out.
The Hill got a statement from Fischer which addressed the walkout incident and acknowledged the police's frustrations.
He said that they [the officers] are "putting in long hours" and "suffering insults and assaults from people they are working to protect".
"I absolutely respect that," he said. "That doesn't change my appreciation of the work they are doing, as I've expressed time and time again."
He also added a request to the city's residence to embrace the officers as guardians.
Louisville was one of the many cities in the U.S. that has participated in mass protests following the death of a black man, George Floyd, allegedly in the hands of Minneapolis police officers on May 25.
According to The Hill, the Louisville Police said that they have used pepper bullets and tear gas to contain the protesters who have allegedly used bricks, fireworks, leaf blowers, Molotov cocktails, shields and jars against the officers.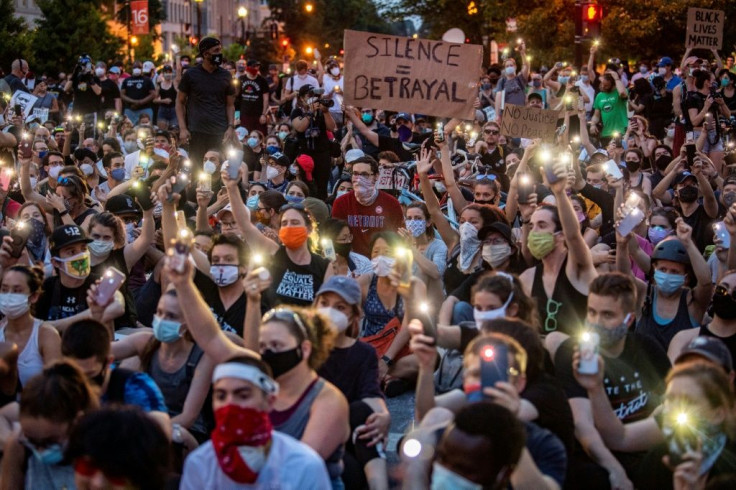 © Copyright IBTimes 2023. All rights reserved.