'Love & Hip Hop: New York' Star Amina Buddafly Explains Why She Probably Won't Divorce Peter Gunz [VIDEO]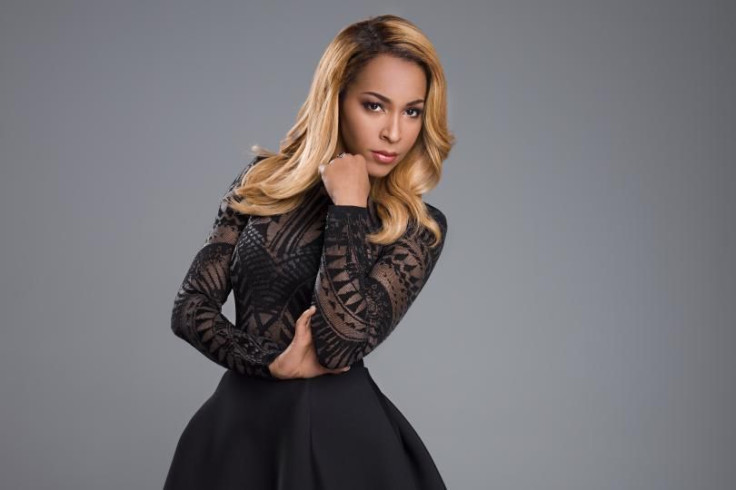 Amina Buddafly is determined to stick by her husband, Peter Gunz, despite all the crazy drama he puts her through. The "Love & Hip Hop: New York" star recently revealed that she has no plans to divorce the rapper.
As previously reported, Amina and Peter have been dealing with relationship issues for several seasons on the VH1 show. On the current Season 6, things got really messy when Peter's ex-girlfriend Tara Wallace announced she was pregnant with his third child. On Monday's episode 8, viewers will see Amina's reaction to the news.
Speaking to VH1 Friday, Amina explained that viewers see only the bad side of Peter, and despite what's shown on TV he's still one of her favorite people.
"That's something that's so hard to explain because it's not getting shown on the show, the Peter that we love," she said. "It's only the Peter that f--- up and that lies, that's all the viewers get to see, but there's more to him. I don't give up fighting for what I love."
She continued, "I understand it's hard to convince people that he's a good guy … [but] he's still my favorite person in the world, which is so crazy for me to say. He has so many good qualities about himself, and he is a good person with a good heart."
Amina said she has thought about leaving Peter for good but knows she wouldn't go through with a divorce.
"Because that's my husband, and that's who I love," Amina told the outlet. "My whole head is spinning, and I don't know where my relationship with Peter stands. I know that I still love him."
Tara, who's expecting a baby boy, also had similar comments about Peter, telling Essence Live last week that he's not always portrayed in the best light.
"I do think that certain aspects of who he is, who he is as a musician, his personality, the fact that he's very loving and caring … I think that those things, we only get a few minutes per episode, so you can't see everything, so those things kind of get washed away," Tara said.
Peter has kept relatively quiet about his complicated love triangle with Tara and Amina. The rapper, however, did slam fans a few weeks ago posting on Instagram that the women can't help who they fall in love with.
© Copyright IBTimes 2023. All rights reserved.