'Love & Hip Hop: New York' Star Tara Wallace Flaunts Post-Baby Body As Amina Buddafly Thanks Fans After Pregnancy Announcement [PHOTO]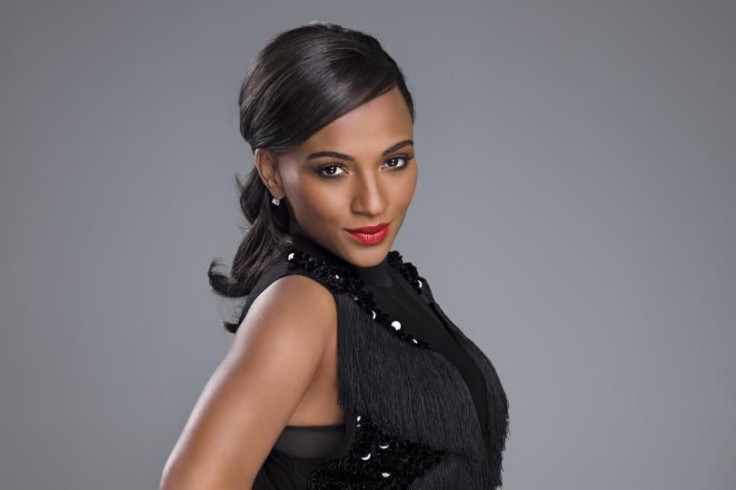 While Tara Wallace is seeking to shrink her waist after giving birth to a boy, Amina Buddafly is welcoming her growing baby bump. Tara, who stars with Amina on VH1's "Love & Hip Hop: New York," shared on Instagram early Thursday a photograph of herself wearing a waist trainer.
Tara captioned the photo showing off her post-baby body: "1st day back on the job! 5 weeks in working on my #SnapBack!" She gave birth Feb. 13 to her third child with Peter Gunz, a boy named Gunner Ethan Pankey.
Tara's post came after Amina, Peter's wife, reached out to fans via Twitter to thank them for supporting her after she announced during the Season 6 reunion of "Love & Hip Hop: New York" she was pregnant with her second child with Peter.
"People talking so much about me getting preggo ... Reality check, I didn't get myself preggo, my husband got me preggo," she tweeted Wednesday. "I got as many supporters as haters ... I see yall! Love u guys! My #real ppl."
Shortly after Amina's pregnancy announcement, she shared on Instagram a photo of her baby bump while explaining why she and Peter chose to have another child despite their relationship troubles.
"A baby does not keep a man, and being spiteful does not make you a winner! This is not a game. This is my life," Amina posted. "But no matter what the circumstances were and are, I now feel happy to be expecting again and even happier to know I have the best baby daddy I could ask for. @petergunz174 I love you 4ever and I will never be scared to show or say it because of people."
The former Black Buddafly singer also discussed her baby announcement on Twitter, responding to critics who slammed her for getting an abortion last year only to announce a second pregnancy this year.
© Copyright IBTimes 2023. All rights reserved.