Luann De Lesseps Reveals Why Her Relationship With Tom D'Agostino Ended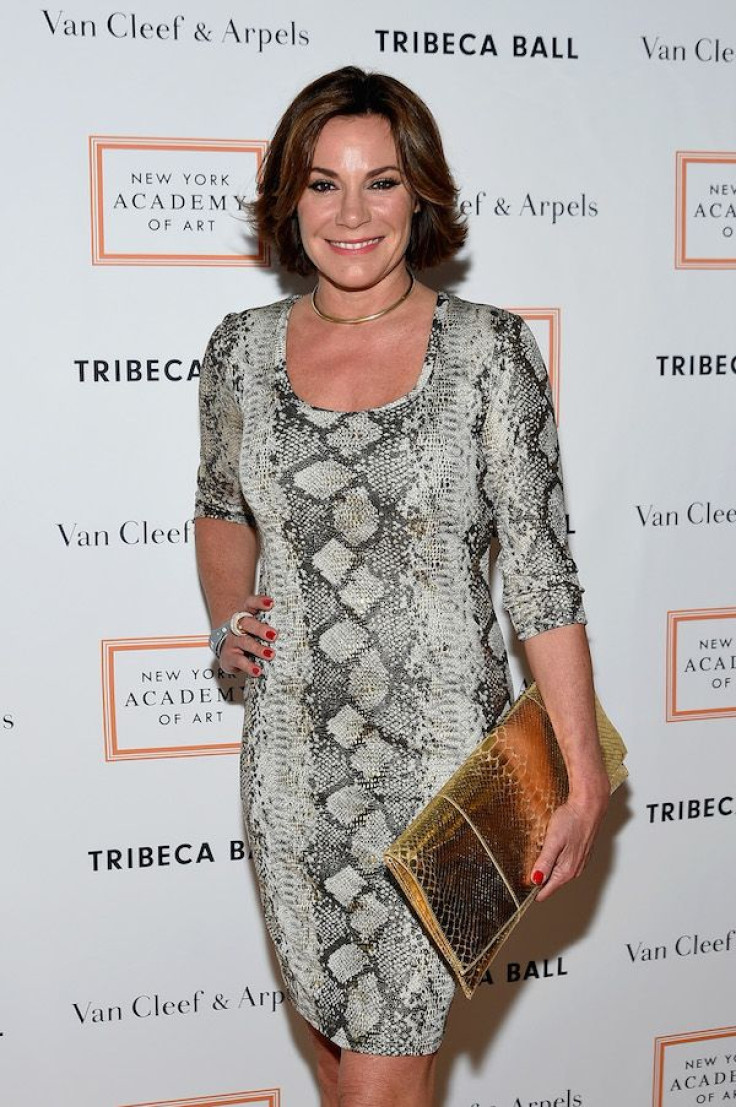 Luann de Lesseps has finally mustered the courage to reveal what really caused her to call it quits with Tom D'Agostino. The "Real Housewives of New York City" star has also confessed that she does not have regrets over what happened.
De Lesseps sat down with Wendy Williams for the latter's daytime talk show this week to talk about what really led to her divorce from D'Agostino. In an exclusive clip obtained by People ahead of Wednesday's show, de Lesseps is seen gushing about the "last straw" in their brief marriage. According to her, there wasn't just a single reason for the split but a combination of tings.
"Just between the women, the press, him going out, me getting phone calls, pictures of him at the same bars where he frequents all the time, which I asked him not to go to," de Lesseps said."It just kept happening and I got to a certain point where I got totally fed up. I couldn't do it anymore — I just couldn't do it anymore. I was unhappy, and I think he was unhappy, too."
De Lesseps maintained though that she was certain that D'Agostino really loved her. However, she pointed out that his lifestyle did not work for her. "He's 50 years old, he never asked anyone to marry him, so I thought I was different. I know he loved me … I know he went into it just like I did with a big heart and a lot of love … he just couldn't give up his bachelor kind of lifestyle. And that didn't work for me."
The 52-year-old author and mother of two also compared her relationship with D'Agostino to her marriage with first husband Count Alexandre DeLesseps. "We got engaged after three months and then we got married a year after, so I thought, plenty of time, because I got married two weeks after I met my first husband and it lasted 17 years, so I thought, you know, this is how it works."
De Lesseps and D'Agostino announced that they are divorcing just this past August after nearly eight months of being married. Cheating rumors quickly surfaced, but de Lesseps defended her ex from the accusations. At present, de Lesseps maintains that she and her ex-husband are "amicable."
Whether she has regrets or not with what happened to her and D'Agostino, de Lesseps has this to say, "I don't live with regrets. I mean, it was part of my life that I was in love. It's better to not have pain and suffering and be happy … I live with love and I'm not afraid to love either. I'm not afraid to take chances and live my life."
Meanwhile, it was found out recently that de Lesseps has moved into her Sag Harbor, New York home following her split from D'Agostino. She previously lived in D'Agostino's penthouse apartment in New York City throughout the course of their marriage. However, she is now living with her children — Victoria, 22, and Noel, 21 — in the property she bought in 2014, as per Bravo's The Daily Dish.
© Copyright IBTimes 2023. All rights reserved.