Luann de Lesseps Shares Struggle Of Filming 'Real Housewives Of NYC' And Staying Sober
Being a cast member on "The Real Housewives of New York City" isn't easy, but Luann de Lesseps admitted that appearing on the Bravo show is more difficult now that she is sober.
In December 2017, Luann was arrested and charged with disorderly intoxication, trespassing, and battery. Following her arrest, she sought treatment at a rehabilitation center and returned to rehab in July 2018.
In August of that year, Luann accepted a plea deal which consisted of 50 hours of community service and a year of probation. However, she relapsed in April 2019, which violated her probation. Her probation officially came to an end in August 2019.
Since then, Luann, 55, has been doing her best to remain sober, which hasn't been easy. On Thursday, she opened up to Us Weekly about the struggle to not drink while she was filming the "RHONY" Season 12.
"You know, it's just — I wouldn't say pressure. You just feel like you're kind of, non-included, you kind of feel like, you know, you're out of the group somehow. And so I thought, you know what, I'm going to drink," she told the publication.
However, Luann insisted that she monitored her alcohol consumption on the show and focused on being "diligent about it and careful."
"I made that decision and, you know, so did [cast member] Leah [McSweeney]. And sometimes we handle it better than others to say, 'We still have a while to go,'" she added.
Luann admitted that her drinking has caused her to lose control in the past, but she managed to find some of the humor in her situation.
"Have you ever seen me sloppy drunk besides falling into a bush — which was a lot — which was funny, right? We've all been [there]. I was a happy drunk."
"The Real Housewives of New York City" airs on Thursdays at 9 p.m. EDT on Bravo.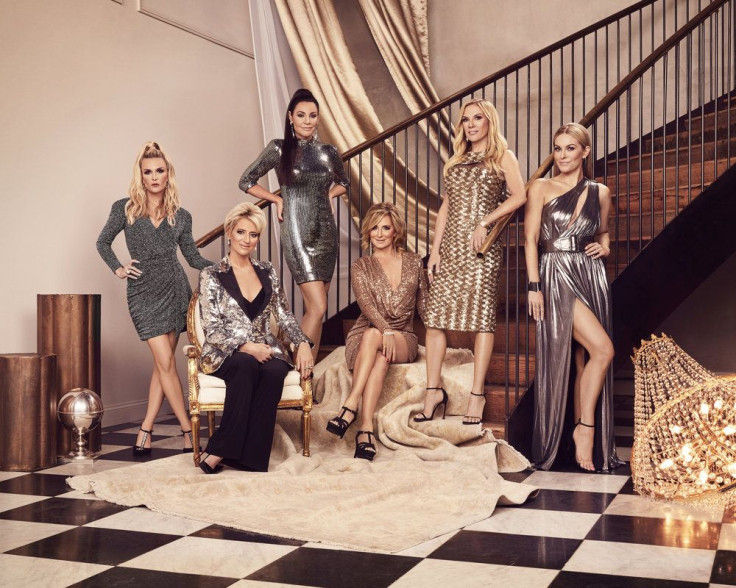 © Copyright IBTimes 2023. All rights reserved.