'Real Housewives Of NYC' Alum Carole Radziwill Claims Bethenny Frankel Was 'So Mean'
Carole Radzwill is no longer on "The Real Housewives of New York City" cast, but it doesn't mean she has forgotten about her time on the show. The 56-year-old recently shaded her former friend, Bethenny Frankel, while reflecting on her last season of the Bravo reality series.
During "RHONY" Season 10, viewers saw Bethenny and Carole's relationship fall apart, and following the explosive reunion, it was clear that their friendship was over.
Although Carole and Bethenny are no longer on the Bravo reality series, the journalist opened up to a fan who tweeted about Bethenny's behavior during Season 10.
"Rewatching season 10 of #Rhony I'm seeing Bethenny in a whole new light. Just because @CaroleRadziwill got a haircut & is friends with Tinsley doesn't mean she's 'too cool'. Bethenny was feeling threatened & projecting," the fan wrote.
Although the viewer was upset with Bethenny's behavior, Carole appeared to make light of the incident. "The Haircut! Who knew the haircut would send Bethenny into a tailspin ending with sticking her head in a freezer in Cartagena," she replied.
"Face with tears of joy. She was so mean to everyone else, figured she could handle a new look. Of course, there was also the Bravo invented ride or die friendship w/Tinsley," she added.
In 2018, Carole revealed she would be the "RHONY" after Season 10. "After six seasons on Bravo's RHONYC, I have decided to return to what I do best — journalism and producing. I am sure this does not come as a surprise to any of the viewers, all of whom have been supportive, encouraging, and kind," she said in a statement to The Daily Dish.
"My original curiosity about reality television has waned over the years, and I am focusing on TV and writing projects that better suit my more steady temperament. I have worked with amazing producers, made great friends, and I'm thrilled to leave frenemies behind. I will remember this entire experience with delight, humor, and a veracious accuracy. Next."
"The Real Housewives of New York City" Season 12 airs Thursdays at 9 pm. EDT on Bravo.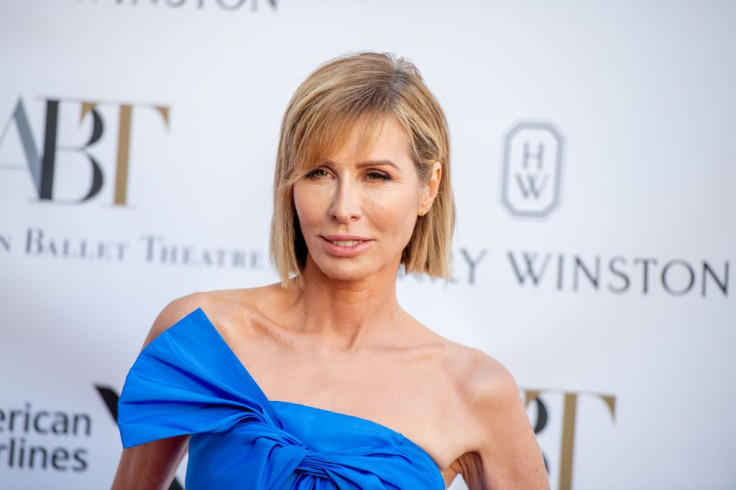 © Copyright IBTimes 2023. All rights reserved.