'Lucifer' Season 2 Spoilers: Episode 8 Teaser Released; What Happens In 'Trip To Stabby Town'? [VIDEO]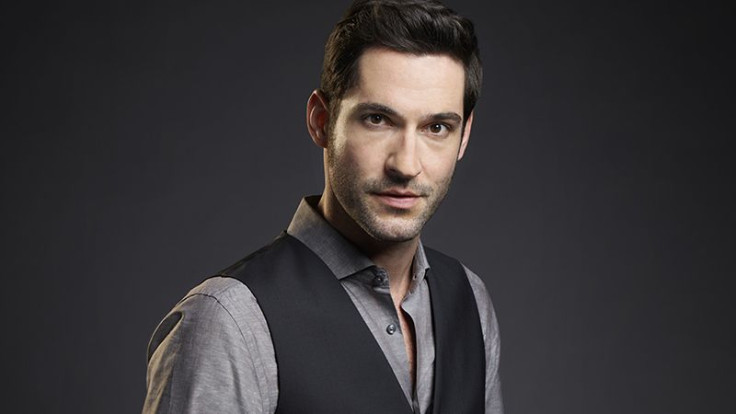 "Lucifer" Season 2, episode 8 will see Lucifer (Tom Ellis) teaming up with Ella (Aimee Garcia).
In "Trip to Stabby Town," Lucifer links Azrael's stolen sword to a series of unfortunate events that will take place in the city. The lead character decides to ask Ella's help in locating the sword.
In the previous episode, it was revealed that Lucifer's brother, Uriel (Michael Imperioli), stole the blade from Azrael because he wanted to kill their mom, Charlotte (Tricia Helfer). Lucifer stopped him from doing so and instead killed him. Azrael, on the other hand, is known as the angel of death. Her sword has the ability to wipe out those she cuts with it.
Meanwhile, Lucifer and Chloe Decker (Lauren German) will also have plenty of scenes in Season 2, episode 8. In the teaser released by FOX, the two characters can be seen hugging each other. The scene may have been from the previous episode, but since Charlotte will encourage Lucifer to return to Hell to be with their family, he will tell her that Earth is his home now. After all, this is where Chloe is.
In the clip, Lucifer also finds out that Charlotte told Amenadiel (D.B. Woodside) the truth about Uriel's death. In "My Little Monkey," Charlotte even brought Amenadiel to the place where Lucifer buried Uriel. Lucifer arrives at the spot and sees that Uriel's body is no longer there. He confronts his mom about it, and Charlotte tells him that she wants her family to be complete.
"I want my family back," she says. "I am not going back to Hell," Lucifer responds. "This isn't about Heaven. This is about going home," Charlotte says, to which her son responds: "This is my home!"
"Lucifer" Season 2, episode 8 will air on FOX on Monday, Nov. 14 at 9 p.m. ET.
© Copyright IBTimes 2023. All rights reserved.