'Lucifer' Season 3 Spoilers: Episode 6 Official Title Teased; Director, Writer Confirmed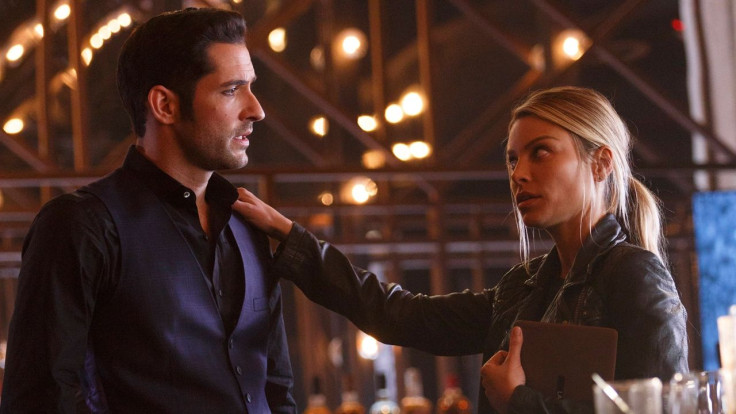 The official title for "Lucifer" Season 3, episode 6 will soon be released by Fox.
On Tuesday, the writers of the hit series confirmed that the installment was written by Jenn Kao and directed by Marisol Adler. Additionally, ideas for the official title are currently being discussed in the Writers Room.
As of late, the titles for Season 3, episodes 1 to 5 have already been released. Episode 1 is called "They're Back, Aren't They." Even though details about the installment haven't been released yet, the premiere episode will likely focus on what the characters have been up to since the Season 2 finale.
In the finale episode for Season 2, Lucifer (Tom Ellis) woke up in the middle of the desert, only to find that he's alone and has his wings back. Chloe (Lauren German) has no idea where he is or what happened to him, but they will be reunited in episode 1.
Season 3, episode 2 is titled "The One With the Baby Carrot," and it was written by showrunner Joe Henderson and directed by Louis Milito. Episode 3 is called "What Would Lucifer Do?" and was written by Jason Ning and directed by Eagle Egilsson. Episode 4 will see the return to the real Charlotte (Tricia Helfer), but not of Lucifer's Mom. The title for the installment is "Welcome Back, Charlotte Richards."
According to TV Line, episode 5 has been given the title, "Chloe Does Lucifer." And even though the title opens up several different storylines for the two characters, it is still unclear whether or not Chloe and Lucifer will become intimate with each other. Other details regarding the episode are still being kept under wraps.
Meanwhile, "Lucifer" Season 3 will incorporate the four standalone episodes from Season 2 that did not make the cut due to schedule conflicts. The character-driven episodes won't affect the overall storyline of the upcoming third season. The characters that will be given emphasis in the installments include Maze (Lesley-Ann Brandt), Ella (Aimee Garcia), Dr. Linda (Rachael Harris) and Chloe.
"Lucifer" Season 3 will premiere on Fox on Oct. 2 at 8 p.m. EDT.
© Copyright IBTimes 2023. All rights reserved.