Is Macaulay Culkin Dead? Pizza Underground Tweets Photo Of 'Dead' Actor After Death Hoax Rumors Go Viral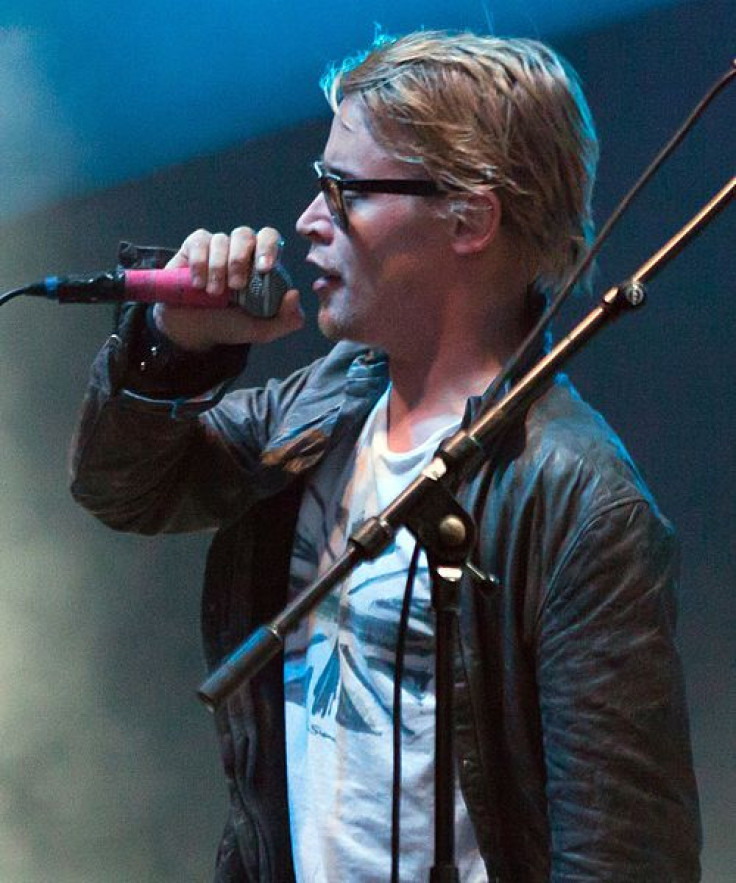 Former child star Macaulay Culkin is alive and well after a death hoax rumor went viral over the weekend. Speculation that the 34-year-old actor turned musician passed away began to spread after a report claimed that he was found dead in his Manhattan apartment on Friday.
The death hoax first appeared on MSNBC.Website – which is not the real MSNBC site. According to the article, police arrived to Culkin's apartment on Friday afternoon after a family member requested a "wellness check." The site claimed that the body of the man found was not identified, but that the apartment belonged to the actor.
"The apartment was exceptionally clean and we found no signs of abuse or foul-play so we are depending on the coroner to make a final ruling of what happened here today," Manhattan police officer Det. James Patterson allegedly said.
Fortunately the article on Macaulay Culkin's death was just a hoax. While he does not have his own active Twitter page, Culkin's band, The Pizza Underground, took to the social media site to debunk the rumors.
"We're on tour you silly people," the band's Twitter page initially posted on Saturday. The message included a photo of a smiling Culkin, who was holding a bottle of "Delaware Punch."
The Pizza Underground followed up with another photo, this one of Macaulay Culkin with the rest of the band. "One of the great things you can do when you're alive is stop for lunch in Breaux Bridge, LA," they tweeted, seemingly making fun of the latest hoax."
But the band didn't just joke about Culkin's supposed death on Twitter, they also addressed the hoax in public. The Pizza Underground, a Velvet Underground cover and parody band that sings pizza-themed lyrics, had a show at the Fun Fun Fun Fest over the weekend, a music festival in Austin, Texas. According to one attendee, Culkin's first words when he took the stage were, "I'm alive!"
Culkin and his bandmates continued the fun later with a "death photo." In the image, Culkin can be seen with his eyes closed and being held up by his friend, Anchovy Warhol. They jokingly captioned the photo, "Weekend at bernies with @AnchovyWarhol #Greenroom," referring to the classic 1989 comedy "Weekend at Bernie's."
Macaulay Culkin seems to be taking the death hoax with good humor, but this isn't the first time that the rumors have spread. In 2012 the National Enquirer published a report that the child star was addicted to heroin following his split from "That 70s Show" star Mila Kunis. After photos of the actor looking "thin" and "gaunt" surfaced, Culkin faced a series of death hoaxes.
© Copyright IBTimes 2023. All rights reserved.
FOLLOW MORE IBT NEWS ON THE BELOW CHANNELS