MacBook Pro 2012 Rumored Specs List Surfaces Without Retina Display or Thinner Body [REPORT]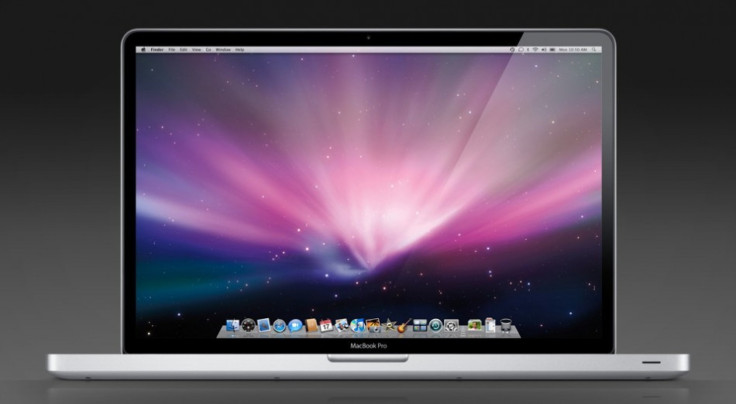 An alleged list of tech specs and features for an unreleased 13-inch MacBook Pro has surfaced in a WeiPhone forum, according to Apple Insider. The unconfirmed list says that the new computer will be equipped with an Ivy Bridge processor, but no Retina high-definition display.
The image was published on June 4 by a user known as Macotakara, and has no official verification from Apple or sources close to the company. However, the list does appear as it would on the box of an Apple notebook, but should still be classified as speculation.
The rumored features say that the 13-inch MacBook will boast a 2.5 gigahertz dual-core Intel Core i5 processor. This is the same processor found in the Apple Mac Mini MC816LL/A Desktop, according to online retailer Amazon.com, although the MacBook Pro version is rumored to contain 3MB of L3 cache as well. The laptop will also reportedly include 3.0 USB ports, 4 GB of 1600MHz DDR3 SDRAM and a built-in FaceTime HD camera, among other features.
The screen is said to be 13.3 inches diagonally with an LED-backlit, glossy widescreen display of 1280 by 800 pixels.
That resolution would not qualify as Apple-branded Retina display, as the company is expected to debut new MacBook Pros with higher resolution screens at next week's Worldwide Developers Conference, writes Sam Oliver of Apple Insider.
Some critics don't seem too impressed by the alleged tech specs for these revamped MacBook Pro, according to Business Insider.
There's a chance people waiting for a new Mac laptop are going to be massively let down, writes Dylan Love and Seth Fiegerman of the business news publication.
The only significant upgrade to look forward to, if these features are accurate, is the USB 3.0, a speedier RAM and an improved graphics card. For those interested in a thinner, lighter MacBook Pro, that will not be the case according to this list. The thickness remains at 0.95 inches.
When predicting the tech specs for Apple's most recent iPad, some information that has surfaced in the Weiphone forum has been known to be accurate. This past February an image of a prototype logic board for the new iPad leaked on to the forum, which showed an AX system-on-a-chip, according to MicGadget.com. This is the same chip found in the new iPad '3,' as the product description on Apple's official website states.
It was recently reported that production of the new MacBook Pro is in full swing, as Apple's Foxconn factory has faced labor shortages resulting from strong orders from the Cupertino-based company. According to DigiTimes, sources have said that component shipments are expected to continue to grow throughout the month of June, with the new product possibly launching in July.
© Copyright IBTimes 2023. All rights reserved.