MacBook Pro 2016 Rumors: Everything We Know So Far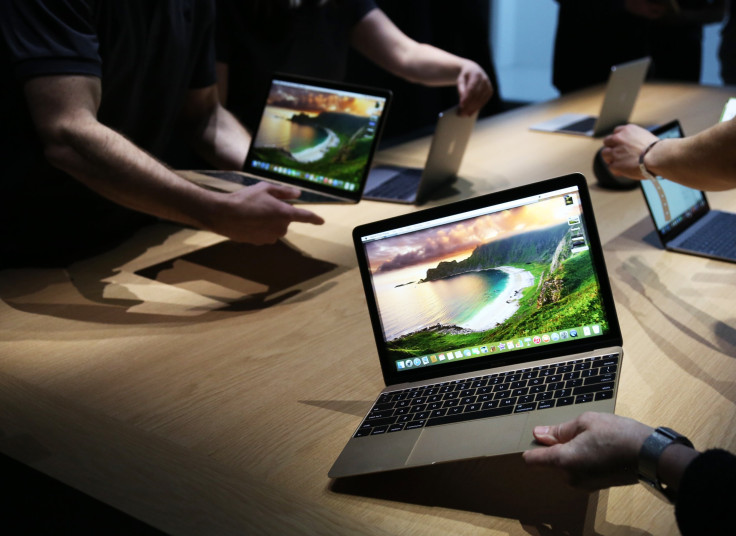 Apple is believed to unveil the 13-inch and 15-inch MacBook Pro 2016 on June 13 at the WWDC event.
MacBook fans across the globe expected Apple to give a glimpse of the next-generation device at the March 21 event. But then, the tech giant unveiled only a compact iPad Pro and a mini iPhone SE at the event. Nevertheless, in April, instead of announcing the successor, Apple launched a brand new 12-inch MacBook 2016 to everyone's surprise, MacWorld reported.
With the rumored release date in June nearing close, the speculations and leaks surrounding the MacBook Pro 2016 have been very frequent. Hence, in this post, we have collated all the key configurations rumored thus far.
In 2015, the 13-inch Retina MacBook Pro was upgraded with a Broadwell chip onboard, while the 15-inch version was still using the same Haswell chips. As it turns out, Apple is reported to be waiting for Intel's Skylake chips. This chip is believed to be housed in the 15-inch Retina MacBook Pro 2016, guaranteeing phenomenal performance.
Apart from the Skylake chipset, Apple could also make use of Xeon E3 chips. However, this chipset will apparently not be economical, and it will increase the overall price of the MacBook lineup. Hence, according to MacRumors, Intel's Core i7 Skylake chips look like the perfect choice for the MacBook Pro successors. Both 13-inch and 15-inch Retina MacBook Pro variants are rumored to be updated with the Skylake chipset.
Design-wise, both these models will reportedly be identical to the latest 12-inch MacBook. Plus, these notebooks are believed to be thinner than the predecessors.
The MacBook Pro 2016 models are rumored to come with a new GPU from AMD and Nvidia. While AMD is believed to be working on GPUs based on the 14 nm FinFET process, Nvidia will reportedly introduce GPUs based on 16 nm FinFET Plus process. Needless to say, graphics will be on spotlight in the upcoming models.
In addition, rumor has it that Butterfly key mechanism will be back in the new MacBook Pro 2016, instead of the traditional Scissor mechanism. The Butterfly key mechanism was being used in MacBook 2015 keyboards.
According to Apple, the butterfly mechanism is "wider than the scissor mechanism and has a single assembly made from a stiffer material — allowing for a more stable, responsive key that takes up less vertical space. This innovative design improves stability, uniformity and control — no matter where you press on the key."
Other than MacBook Pro 2016, Apple is believed to be developing super-thin MacBooks with 13-inch and 15-inch displays. These devices are also expected to be unveiled sometime in the second quarter of 2016.
© Copyright IBTimes 2023. All rights reserved.