Machine Gun Kelly Claps Back At His Fashion Critics: 'Keep Your Insecurities To Yourself'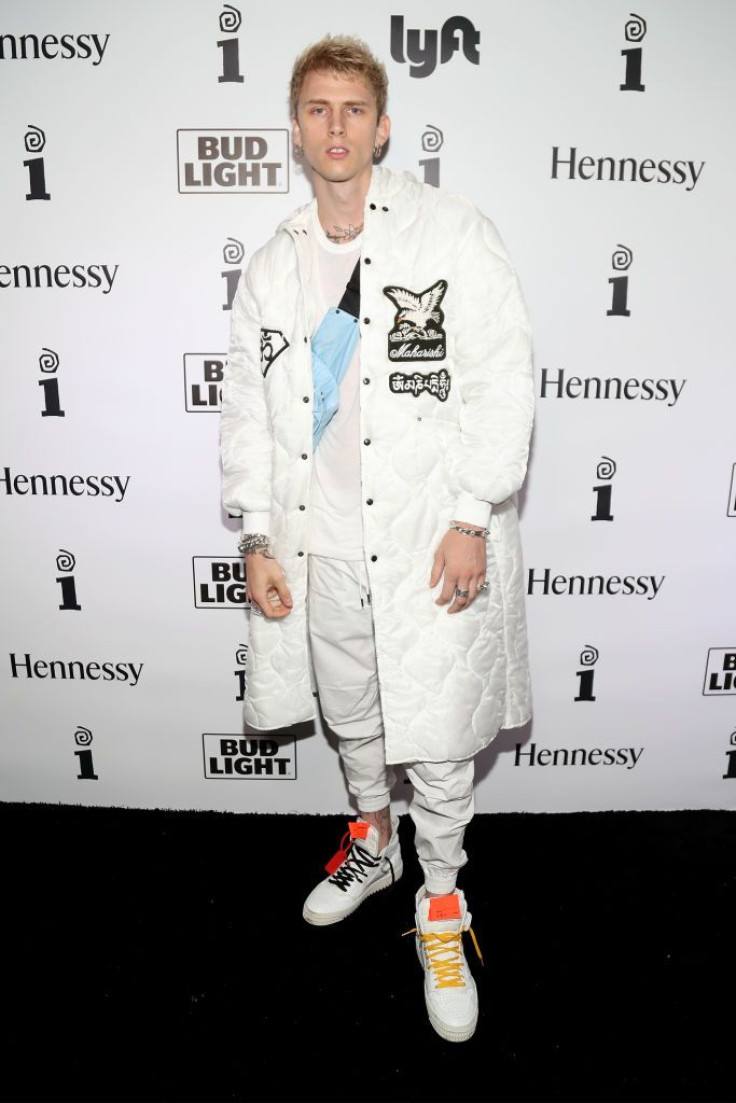 KEY POINTS
Machine Gun Kelly hit back at trolls, saying they "can't comment" on his style if they "have none"
He doubled down by sharing the same message on Instagram
Kelly made the post after some criticized his look at Milan Fashion Week
Machine Gun Kelly has shut down his fashion critics.
After receiving criticism for his metallic Dolce & Gabbana look at Milan Fashion Week Saturday, the 32-year-old "Mainstream Sellout" artist, born Colson Baker, clapped back at trolls commenting on his style choices.
"[Y]ou can't comment about my style if you have none," he tweeted.
Megan Fox's fiancé doubled down on his statement by sharing a screenshot of the tweet via Instagram.
"Keep your insecurities to yourself," he added.
A number of fans and social media users expressed support for MGK, calling him a style icon and pointing out that there's no right or wrong when it comes to fashion.
"Damn, why would anyone say anything about your style unless it's something good since you just had those beautiful clothes on from Dolce and Gabbana! If it was a negative comment, then they clearly need glasses!" one commented.
"You can like someone and not agree with an outfit they wear. Bashing is likely from haters [who are] what I assume he's referring to. ... I've seen a photo of someone I follow and the outfit isn't my preference, but that's all it is," another added.
"I personally love your style and creativity!" a third person wrote.
The Grammy nominee's posts come one day after he made an appearance at the Dolce & Gabbana Men's Fall/Winter 23/24 show in Milan, according to People.
For the event, he wore a head-to-toe silver outfit consisting of an embossed trench coat, matching trousers and a crop top that showed off his midriff tattoos. To complete the head-turning look, he tied up his hair in a bun, painted his nails silver and decorated his eyes with metallic eyeliner stickers, similar to the psychedelic makeup showcased on "Euphoria."
"I call this: if Jules from 'Euphoria' went to Milan," Kelly described his look on Instagram Saturday, referencing Hunter Schafer's character in the HBO series.
However, some social media users were quick to criticize his outfit and makeup.
"'Lace Up' MGK would have never worn makeup," one person commented, referring to the artist's 2012 debut studio album. "I get high fashion, but you don't need eyeshadow on man."
Another wrote, "I'm glad you make good music because the makeup and all that is just wack [as f--k]."
"OK man, just focus on making the rap album fire," another comment read.
"Jesus, I want the old MGK back," one fan wrote.
Kelly also made headlines last month when he wore a purple wool and neoprene Dolce & Gabbana suit covered in protruding spikes made of gunmetal to the 2022 American Music Awards.
He admitted on stage that his spiked suit was "hard to pee in."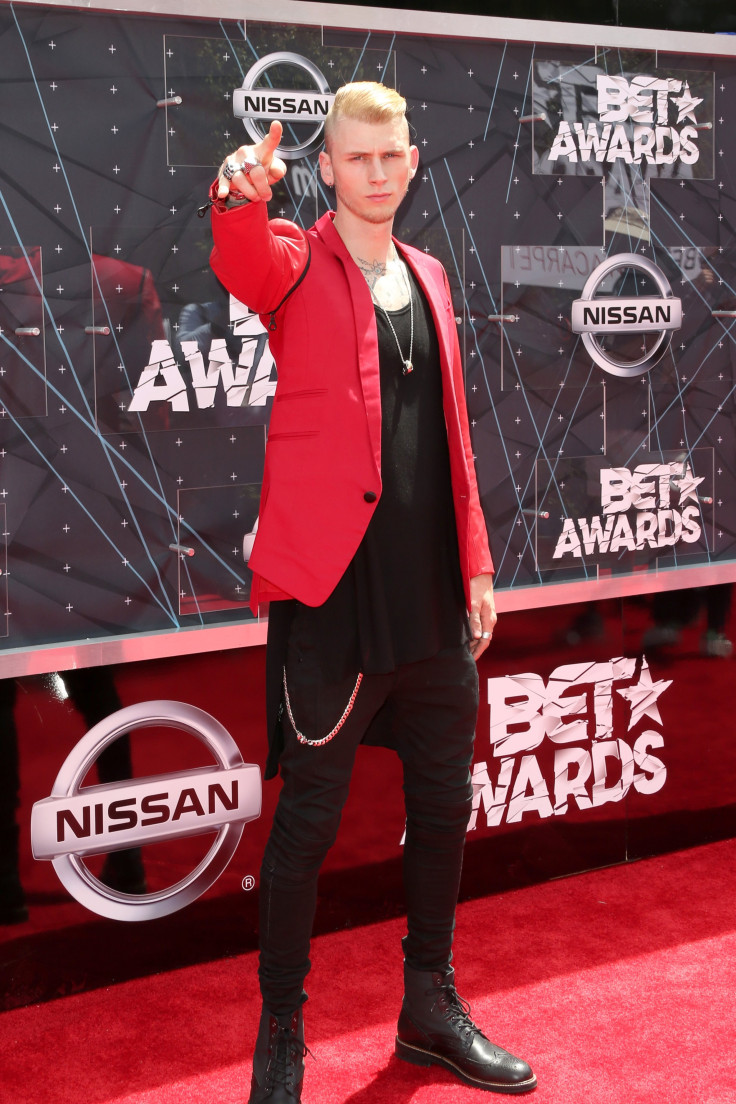 © Copyright IBTimes 2023. All rights reserved.