Macy's Agrees To Pay $650,000 To Settle Cases Of Racial Discrimination Against It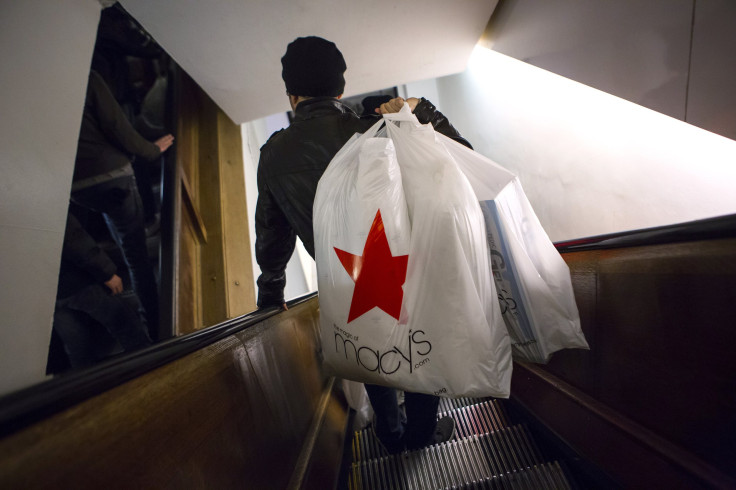 Macy's Inc. (NYSE:M) on Tuesday agreed to pay $650,000 to settle racial profiling claims, which allegedly occurred at its Herald Square store in Manhattan between 2007 and 2013. About 18 customers, from African-American, Latino and other minority communities, had filed complaints stating that the company detained them for no reason.
According to the agreement signed by the Ohio-based retailer with New York's attorney general, the company will adopt new policies to ensure its employees are better trained and install security cameras to more closely monitor detention practices at its stores. The attorney general's Civil Rights Bureau had started its investigation in February 2013.
"It is absolutely unacceptable — and it's illegal — for anyone in New York to be treated like a criminal simply because of the color of their skin," Attorney General Eric Schneiderman said, according to Associated Press, or AP.
Macy's had reportedly detained 6,000 people statewide and held 1,947 people at its flagship Herald Square store, AP reported, citing company data from October 2012 to October 2013.
The 18 complainants, who were detained on suspicion of shoplifting, claimed they were innocent and alleged that they were not allowed phone calls, were denied interpreters and were made to sign trespass notices that they did not understand. Last year, actor Rob Brown was detained at Macy's Herald Square store after he bought an expensive watch.
The latest agreement also requires the company to stick a "customer's bill of rights" at each one of Macy's stores and on its website.
"To be clear, our company's policies strictly prohibit any form of discrimination or racial profiling and any occurrence of such behavior will not be tolerated in our organization," Macy's said in a statement, according to AP, adding: "Moving forward, our company will be initiating a series of measures including enhanced training and education for our loss prevention and sales associates. "
© Copyright IBTimes 2022. All rights reserved.
FOLLOW MORE IBT NEWS ON THE BELOW CHANNELS