Macy's Credit Card, Computer System Down On Black Friday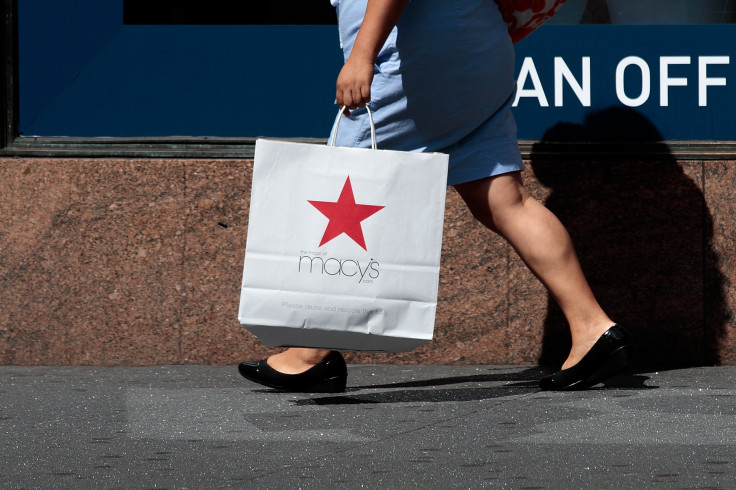 Macy's customers in stores across the country were in for a surprise while waiting in line to take their Black Friday hauls home. The credit card system at Macy's was reportedly down. Customers waiting in long lines in stores were tweeting that all non-Macy's cards were being declined by the system.
The store had been advertising massive sales in the days leading up to Black Friday. The outage comes on one of the biggest shopping days of the year during which thousands of customers visit locations all across the country expecting great deals.
One user said the line was taking more than an hour simply for checkout.
Customers were getting increasingly angry with the store.
Some were even questioning why they were even in Macy's shopping in the first place.
It appeared that some customers were having issues with the Macy's website and online check out as well. Some were tweeting that the confirmation emails that usually follow an online order didn't seem to be arriving even though it appeared they had been charged for the transaction. This was causing some confusion among customers about whether their orders were actually placed.
Macy's was offering some support through Twitter and asking users for more information about their orders.
Other customers who were trying to use gift cards online were also experiencing problems with the site. A message that read, "We're Sorry. Our Electronic Gift Card inquiry services are currently unavailable," appeared when some users tried to redeem their cards.
Some users even got a message when using the site that said it was down for maintenance currently, the Macy's Twitter account recommends clearing the cache and cookies on your computer if this happens to you while shopping.
The customer service line for Macy's was also offering support for customers who were experiencing confusion and issues with their orders, that number is 1-800-289-6229, according to the customer service website. The company can also be reached through email says the site.
Aside from replying to customers on Twitter Macy's had not tweeted on the general Macy's account nor had the company put out a press release regarding the issues with the credit card system or the ordering problems online as of 2:30 p.m. EST Friday.
In a direct message on Twitter, Macy's said, "It is taking longer than usual to process some credit and gift cards in our stores, but we have added additional associates to the floor and are working to resolve the issue as quickly as possible."
© Copyright IBTimes 2023. All rights reserved.
FOLLOW MORE IBT NEWS ON THE BELOW CHANNELS