'Mad Men' Season 6 Rumors: Could Megan Draper Be Killed Off? Why The Sharon Tate Star T-Shirt Matters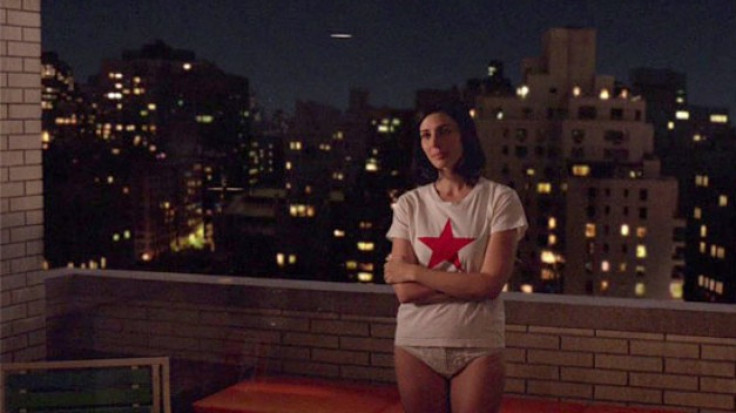 "Mad Men" viewers are in a tizzy following season four's episode nine, and it's all because of some creative Reddit users. Fans of the hit AMC series have developed a pretty crazy theory that Megan Draper is heading toward a Sharon Tate-esque fate.
What has spawned the latest "Mad Men" rumor? Megan Draper's red star T-shirt.
Since episode nine, "The Better Half," a photo of Jessica Paré's Megan in the red star T-shirt has begun circulating next to a photo of Tate, the actress murdered by the Charles Manson "family" in 1969, in the same shirt. The image of Tate is from a 1967 Esquire photo shoot taken by photographer William Helburn. While the outfit choice could just be a simple coincidence, "Mad Men" costume designer Janie Bryant confirmed on Twitter that it was no accident. [Click HERE to see the photo of Sharon Tate in the red star T-shirt.]
Helburn's daughter, Brooke, noticed the simliarity, and tweeted at Bryant, asking if the Sharon Tate photo taken by her father had inspired Megan's look. Bryant responded that it was "no coincidence!"
Bryant's response has led "Mad Men" theorists to dive deeper, re-watching episodes and looking back at promo posters for more clues as to what the future holds for Megan Draper. While fueled exclusively in rumors and speculation, the leading theory is that Megan could possibly be heading towards a deadly fate, just like Sharon Tate.
Married to director Roman Polanski, Tate was an actress known for her work in "Valley of The Dolls" and "Wrecking Crew." In August 1969 Tate was eight-and-a-half months pregnant with her and Polanski's first child when the Manson family broke into her and Polanski's rented home in Los Angeles and killed her and four friends. She was 26 years old at the time.
As far as similarities between Megan Draper and Sharon Tate go, Megan is an up and coming actress and recently suffered a miscarriage. There isn't much more direct parallel between the two -- yet -- but the overlaps do force you to look at other coincidences in the show – like Sally Draper reading "Rosemary's Baby."
"Rosemary's Baby" was published in 1967 by Ira Levin. The novel is about a New York couple, Rosemary and Guy, who move into an apartment building that unbeknownst to them is operated by witches. Soon, very bad things begin to happen. Guy's acting career takes off, but Rosemary finds her health declining after becoming pregnant. People around Rosemary begin to die, and she begins to suspect that her husband made a pact with the devil regarding their unborn child.
While we previously speculated that "Rosemary's Baby" could hint towards an unplanned pregnancy for Sally Draper, the book could actually be hinting more toward the Sharon Tate/Megan Draper drama. The book was adapted into a movie in 1968 by Polanski, and there are unconfirmed rumors that Tate appeared, uncredited, in a scene in the film.
The similarities and coincidences between both women end there, but UPROXX brought up an interesting theory in regards to the season six promo poster. The poster, which was released before the season premiered in April, shows two Dons. One Don is walking away from some police cars hand-in-hand with a woman. The second Don has a briefcase in hand and is heading in the direction of the police cars.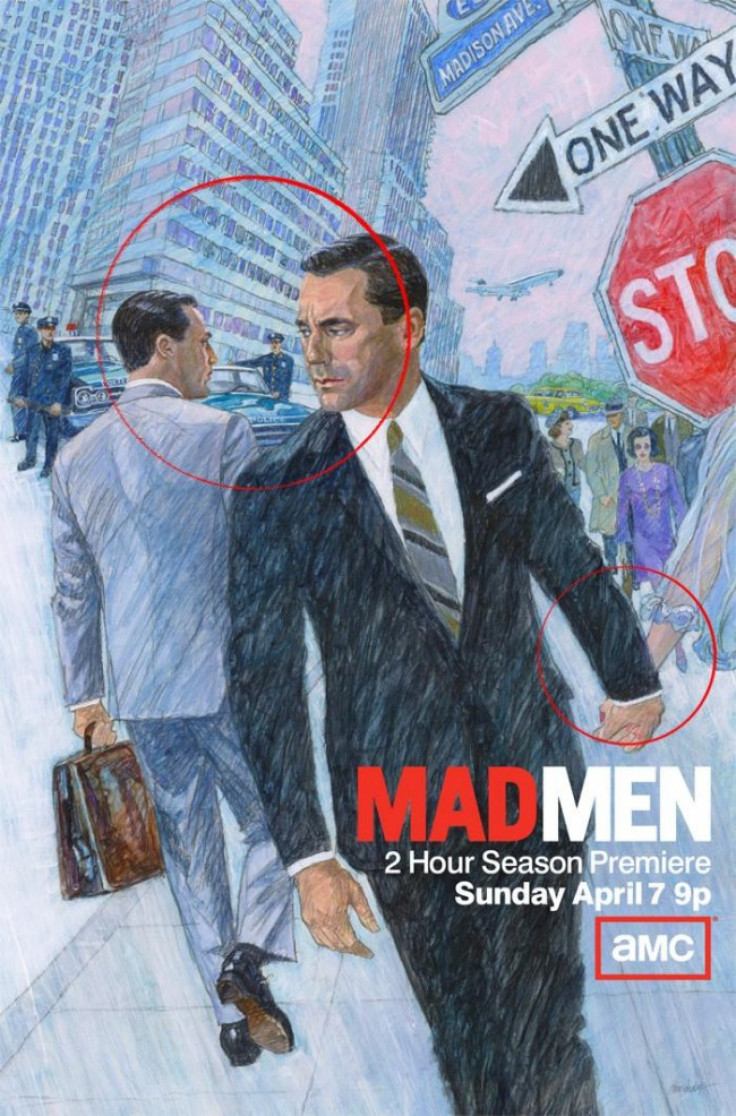 As UPROXX points out, the double Dons on the poster kind of allude to not only the Dick Whitman/Don Draper storyline, but episode nine, "The Better Half." Looking at the two police cars and officers surrounding them, it's easy to assume that some crime – maybe even murder – could be something that the series is making its way toward. Fans can't forget that in the previous episode Don's apartment was broken into, and "The Better Half" had Peggy accidentally stabbing her boyfriend Abe.
What do you think of Megan Draper-Sharon Tate theories? Let us know in the comments.
© Copyright IBTimes 2023. All rights reserved.