Madison Holleran Suicide: UPenn Freshman Jumps To Death Over Grades At Ivy League College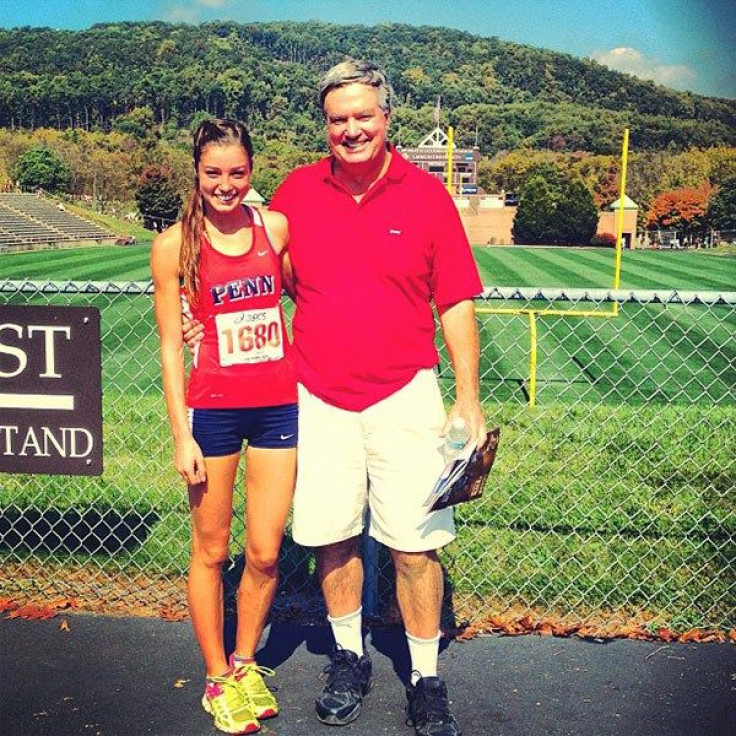 Madison Holleran, a 19-year-old University of Pennsylvania freshman, died in Philadelphia Friday night in what police called an apparent suicide. Her father later said her death was linked to the "stress" of keeping good grades at her Ivy League school.
According to NorthJersey.com, Holleran jumped off the roof of a parking garage Friday night. Just an hour earlier, the Allendale, N.J., native reportedly posted a photo of the lights at Rittenhouse Square in Center City Philadelphia on her Instagram account.
Holleran was a soccer and track star in her hometown at Northern Highlands Regional High School and called a "perfectionist" by her father, Jim Holleran. He also said she had "grown depressed" while adjusting to college life away from home.
"At the end of high school and going to Penn, she was the happiest girl on the planet. It was easy for her in high school," Holleran told the New York Post. "There was a lot more pressure in the classroom at Penn. She wasn't normal, happy Madison. Now she had worries and stress."
Holleran said his daughter expressed thoughts of suicide in December and was seeing a therapist.
"My daughter's stress was self-induced, and although we had started her in therapy to address her issues, she hid the severity of those issues from everyone," he said. "We knew she needed help. She knew she needed help. She had lost confidence in academics, and she also lost confidence in her track abilities."
Holleran said he was in contact with his daughter Friday night and instructed her to make an emergency appointment with her therapist for an anti-depressant medication.
"I was worried about her, so I texted her that she needed to see the therapist. She said she would," he said, adding that Madison had been considering transferring to a different school.
The Post reported Madison Holleran reportedly left a note and gifts for her family on top of the parking garage. However, her father did not describe the note or the gifts to The Post.
Holleran family friend Bob Weckworth confirmed the same story to the New York Daily News, adding there were no drug issues but Holleran "snapped" in the two or three weeks before her suicide.
"She got a 3.5 her first semester, and I think just the high expectations that she put on herself was that that's just not acceptable. She was not happy at Penn, but the parents had told her then don't go back. We'll transfer. We'll look at other schools. There's no reason to go back; it's OK."
Holleran said he doesn't blame UPenn for his daughter's suicide but rather hopes sharing her story will help families in similar situations.
Hundreds gathered at Holleran's New Jersey home over the weekend and the home of her maternal grandfather, Norman Sherman, in Vera Beach, Fla.
"There must have been 50 kids here telling stories about her," Sherman told NorthJersey.com. "If I were to drop dead tomorrow, there wouldn't be 50 people telling stories about me. They simply loved that beautiful girl."
The University of Pennsylvania also made a statement regarding Holleran's suicide:
"The entire Penn community is deeply saddened by the death of Madison Holleran," said Penn President Amy Gutmann. "She was bright and well-liked, with an incredible future ahead of her. There are simply no words that can properly convey the sense of heartache that we all feel at such a tragic loss."
Steve Dolan, director of track and field at UPenn, said: "Our thoughts and prayers are with [Holleran's] family and friends. This is a challenging time for everyone involved with the program, but we will support each other in the weeks to come and help her teammates and friends find their own ways to honor her memory."
Philly.com reported the funeral for Madison Holleran was scheduled for noon on Tuesday at Guardian Angel Church in Allendale. Her family suggested donations be made to the American Foundation for Suicide Prevention, 120 Wall St., 29th Floor, New York, NY 10005.
© Copyright IBTimes 2023. All rights reserved.
FOLLOW MORE IBT NEWS ON THE BELOW CHANNELS