Madonna Recalls 1984 Wardrobe Malfunction, Jokes About Women Showing Butt To Have Career [Watch]
Madonna has recalled a wardrobe malfunction she had during the 1984 MTV Video Music Awards that she thought would end her career.
The 63-year-old singer talked about the incident when she appeared on "The Tonight Show Starring Jimmy Fallon" Wednesday, noting that it made the song "Like a Virgin," which she was performing when the mishap took place, controversial.
"It turned out that the controversial thing wasn't the song itself, it was my performance at the MTV Awards," she said. "I was trying to do this smooth move, like, dive for the shoe and make it look like choreography and my dress flipped up and my butt was showing."
Besides talking about the wardrobe malfunction and the exact dance moves that led to it, the singer joked about how women these days make a career out of showing their butts.
"Can you imagine? Those were the days when you shouldn't show your butt to have a career. Now it's the opposite," she explained.
"But you did it," host Jimmy Fallon said, and she replied, "No, but it happened by accident."
Madonna, who claimed her whole butt wasn't visible at the time, went on to share that her manager told her after the performance that her career was over.
"I didn't even know my butt was showing — and it wasn't even like, the whole butt. It was like a butt cheek, like, half of a butt cheek," she said. "When I went backstage, my manager told me my career was over with."
During the interview, Madonna was also asked about future collaborations. She has so far worked with artists like Nile Rogers, Nicki Minaj, Justin Timberlake and Britney Spears.
"I mean, there's one artist that I worship more than anything and I would love to collaborate with him and that's Kendrick Lamar," she answered. "His new record is history making... mind bogglingly brilliant. It's insane."
Madonna was last seen in the music video for the remix version of the 1998 song "Ray of Light." The pop superstar is currently filming a documentary titled "Mr. Ward," which is directed by Richard Funston.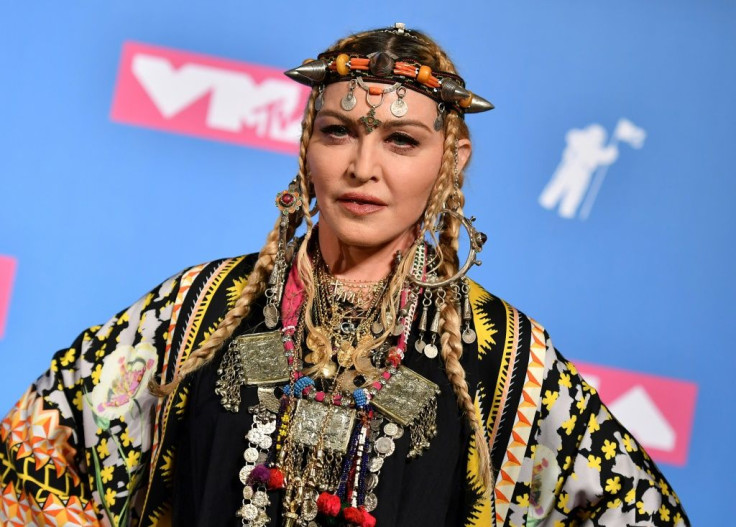 © Copyright IBTimes 2023. All rights reserved.