Mae Whitman Lands First Major TV Role After 'Parenthood' Cancellation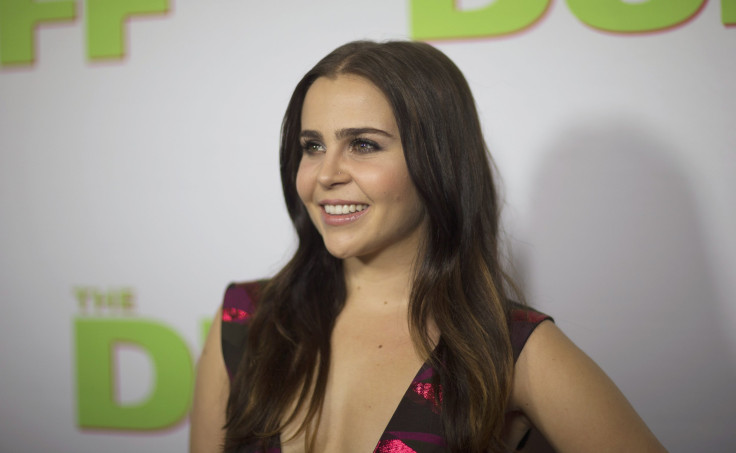 Mae Whitman will return to NBC three years after "Parenthood" was canceled.
According to TV Line, Whitman will play a starring role in "Good Girls," a series written by "The Family" and "Desperate Housewives" writer Jenna Bans. The series will chronicle the lives of three suburban wives and mothers who are all struggling in life in different ways.
Whitman will play the role of a single mom named Annie, who agrees to help her sister, Beth (Kathleen Rose Perkins), rob a store. Since Annie wants to work with a reputable child custody attorney, she will go on board with Beth's plan. However, there will be some obvious repercussions following their deed, according to Deadline.
As of late, it is unclear how Annie will be linked to the two other main characters in the series. Other cast members include Matthew Lillard, Manny Montana and Reno Wilson.
Whitman made a cameo in "Gilmore Girls: A Year in the Life" in November, but it was her role in "Parenthood" that made the most impact on her fans. In the NBC drama, Whitman gave life to the character Amber, Sarah Braverman's (Lauren Graham) eldest daughter. She's a rebel who refused to build strong bonds with the other members of the family. She is also kind-hearted and loving, but she is also prone to making bad decisions.
Following the cancellation of "Parenthood," Whitman opened up to Glamour about what it was like auditioning for the role of Amber. "My very first experience was with Sarah Ramos, who plays Haddie. She had already been cast, and they were casting the role of Amber next. I remember her in the waiting room before I went in for my network audition, and we got to talking and we got along really well," she recalled.
"Parentood" aired its final episode in May 2014.
© Copyright IBTimes 2023. All rights reserved.