Magic Johnson Slams Dwight Howard After NBA Lakers Player Is Ejected From Game 4 In Western Conference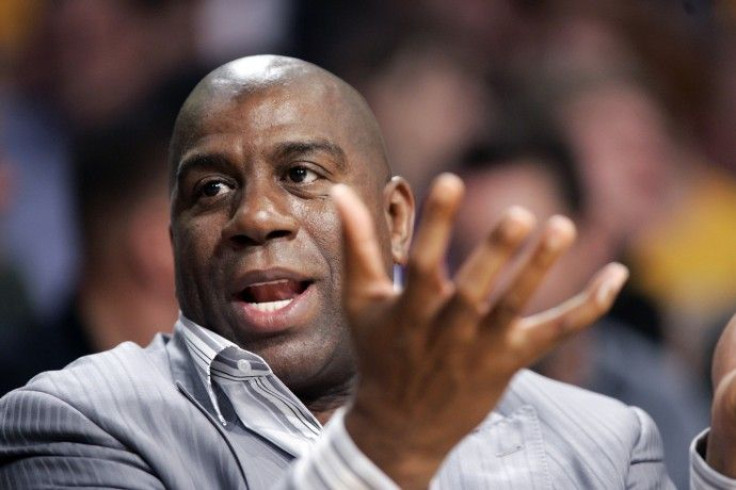 Magic Johnson slammed Dwight Howard after he was ejected on Sunday night before the Los Angeles Lakers season came to a disappointing end.
The retired Lakers point guard and current NBA analyst took to Twitter, stating, "Laker Nation: Dwight Howard that was a big No, No. Your teammates and fans were counting on you." Howard was ejected in the third quarter just after halftime as the Lakers tried to take on the San Antonio Spurs during the playoffs.
The seven-footer was benched after cursing out a referee.
Johnson went on to say that he "never let my team down by getting kicked out of the game."
The Spurs went on to win Game 4, and they had already been leading the series 3-0.
Lakers fans were looking forward to Howard leading the team, as Kobe Bryant is recovering after tearing his Achilles earlier this month. Bryant suffered the possibly career-ending injury during the Lakers 118-116 win over the Golden State Warriors.
Bryant will likely be sidelined for the next six to nine months due to the injury.
Lakers fans are hopeful that they can keep fellow superstar Howard, who is an unrestricted free agent, and that he will resign with the Lakers.
Yet it is expected that he will join another team.
© Copyright IBTimes 2023. All rights reserved.