'Magic Mike:' How Channing Tatum And Matthew McConaughey Prepared For Their Roles [VIDEO]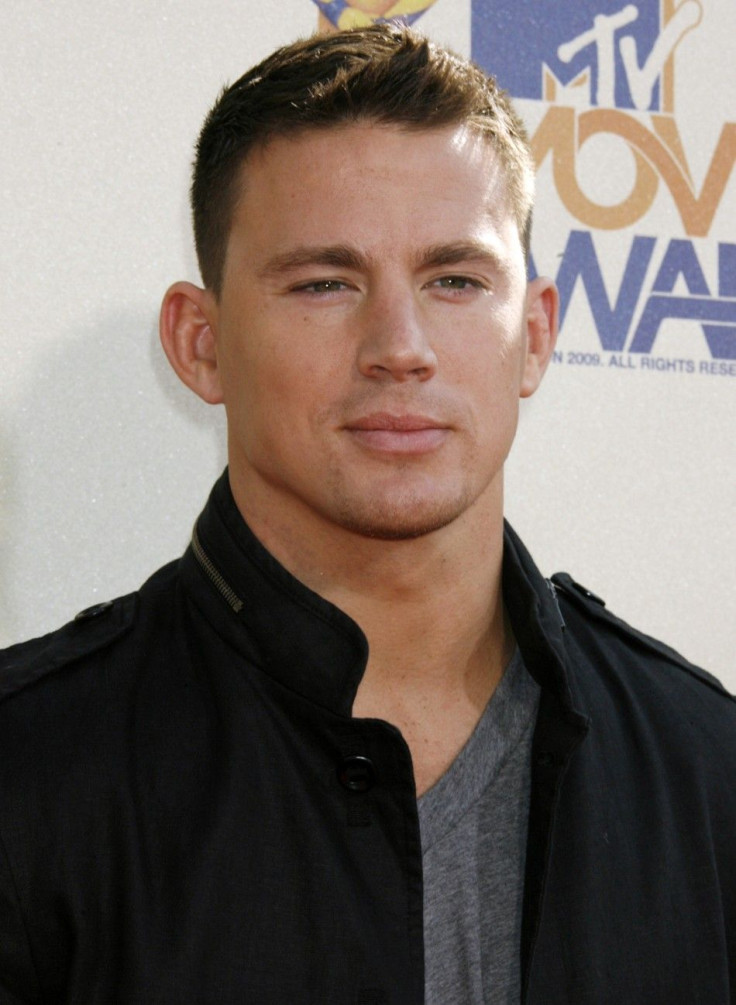 Fans of the male form are eagerly awaiting the premiere of Magic Mike, the newest chick flick staring Channing Tatum and Mathew McConaughey. The two chiseled actors strip down to the bare minimum playing strippers.
Tatum has already proved that he can act, dance, romance an entire theater of women and tell even tell a joke or two, and now he's showing off his stellar stripping skills.
As if he could do no more, Tatum appeared on David Letterman where he explained that he does a killer Matthew McConaughey impression, Eonline reported.
The actor deployed his Southern drawl and channeled McConaughey, All right, all right, all right, he began to say. I see a lot of lovely ladies in the house tonight. I like that. How you doing, Mr. Letterman, you doing all right today?
I'm doing just fine, Letterman giggled. And now it's getting creepy.
Channing Tatum mixed with Matthew McConaughey's Southern accent, it doesn't really get any better than that except, of course, watching them strip in Magic Mike.
McConaughey explained to the Los Angeles Times how he and Tatum took a trip to a male strip club, the first time they met no less, to see how the professionals do it.
We drive out of town. It's down, down. It's not on Bourbon Street. It's Out. Of. Town. It's in a strip mall between you know, Gonzalo's Tacos and a laundromat, and a mattress store, McConaughey said. So we get there early, we're sitting there talking to a couple guys. They're decent enough guys -- one's a lawyer, the other one's back from the armed services, he's got three kids at home.... Anyway, women start coming in, most of them are older women, we sneak into the back, and all of a sudden boom! These guys are coming out on stage, they're dancing!
It was not the kind of glitz and glamour that McConaughey's was expecting from a male strip show.
The production in there - it was just poor production. I mean, the sound cues, the record scratch, the lighting, there was nothing running. None of the women seemed to care, McConaughey said. But that's when I was like, 'All right, my guy Dallas is the emcee, he's the master of ceremonies, he's producing this review, he's choreographing, and we're gonna run this thing tight, baby!'
He took it upon himself to improvise introductions for the actors that were not originally in the Magic Mike script, the LA Times reported.
I really got into entrances and exits. And I remember that first day that everyone came out and danced, I had written all this stuff -- I want to introduce each one of my guys, give them a different introduction, a different theme song. ... It was like Dallas was directing the theater, McConaughey said. Lights green for Tarzan. Let's get the jungle music for that. But I always had to make sure that [Channing] was the main guy, he's the star of our show. So the way I talked about Mike always had to be very different than the way I talked about anyone else. But everyone had to have a different sort of story, and it was fun to go back and go, if this is a female fantasy - we're giving females fantasies here - so how is each character in a different demographic of the female fantasy?
Though McConaughey is known for running around shirtless in public, he has no prior stripping experience, unlike his co-star Tatum. Though Channing was offered a scholarship to go to Glenville State College in Glenville, W.Va., he turned it down, according to IMDB.
Instead he began working odd jobs and told Us Weekly that he started working in a strip club with the name Chan Crawford. It must have made a huge impact on his life, because in 2010 he told an Australian reporter that he wanted to make a movie about what the things he experienced as a stripper.
He said, I've already got the director picked out. I'd like Nicolas Refn, who did the movie 'Bronson,' to do it because he's insane for it.
Since the movie still isn't out yet, check out the trailer, whjich already has more than 3 million views.
© Copyright IBTimes 2023. All rights reserved.
FOLLOW MORE IBT NEWS ON THE BELOW CHANNELS