Is Mail Delivered On Christmas Eve? Find Out The Post Office Shipment Deadlines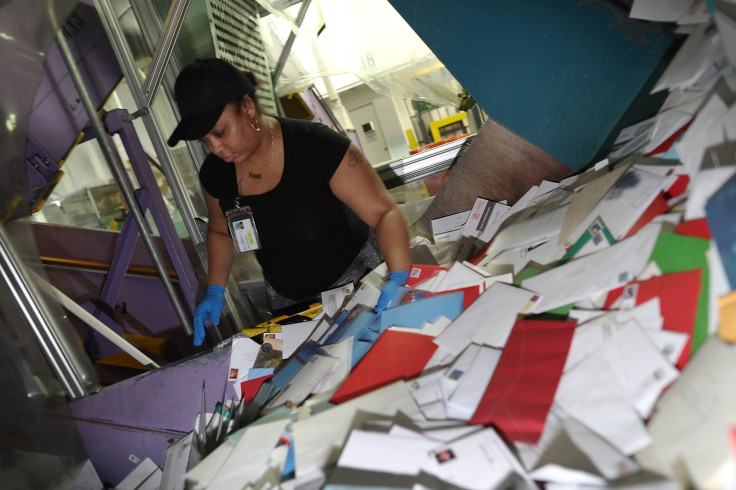 There is some good news for those currently experiencing a desperate panic over whether they can still get Christmas gifts to their loved ones: Mail will be delivered this Christmas Eve. However, be warned that United States Postal Service locations will be running limited hours the day before Christmas.
Post Offices that normally open Saturdays will do so this Christmas Eve, but will close at noon. Mail will also stop being picked up from collection boxes at that time. But packages will be delivered as usual on the day, giving everyone the chance to provide friends and family with a welcome last-minute surprise or save some people from some very uncomfortable conversations on Christmas morning.
Although the deadline has now passed for first-class mail, priority mail should still make it by Christmas if delivered Wednesday. And for the real procrastinators, Dec. 23 is the absolute final chance to get packages delivered on time. The procrastinating will prove costly, however.
By Friday, only Priority Mail Express, which has an overnight-delivery guarantee, will be available. The speediest option comes with a price tag of $22.95, although it is a flat rate for up to 70-pounds.
While catering for the last-minute rush, for the U.S. Post Service, Thursday is expected to be the busiest day. An estimated 30 million packages will be delivered on that day across the 50 states. That follows the busiest mailing day of the year Monday, when it was believed that 611 million cards, letters and packages were posted. The online servers are also besieged at this time of the year, with the USPS website thought to have been visited by 7 million people Monday.
The USPS, though, expects to take the workload in its stride.
"We plan all year for this," spokeswoman Sue Brennan told the New York Times Monday. "This is something that we've done for 240 years-ish, so we're pretty good at doing it."
© Copyright IBTimes 2023. All rights reserved.