Make $100 To Slam Elon Musk: Billionaire Offering Cash For Criticism Of Tesla CEO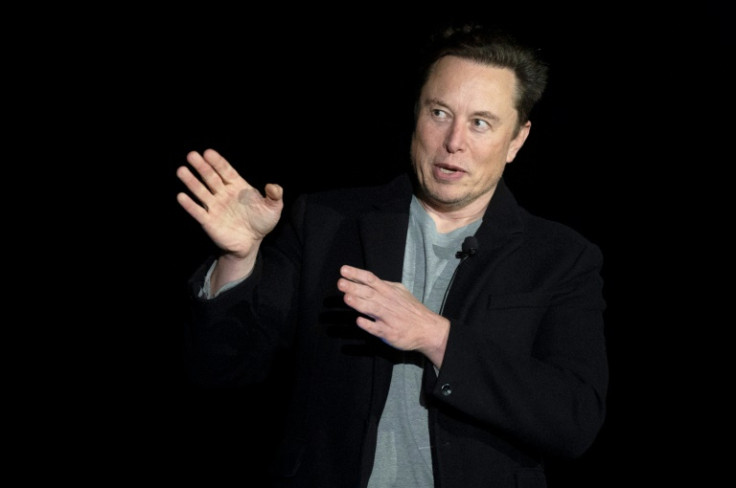 As part of an effort to highlight the dangers of distracted driving, a filmmaker is calling for 75 to 100 people to call out Tesla CEO Elon Musk and the risks of the automaker's Autopilot feature. In return, participants will receive $100 for their submissions.
The filmmaker, Jordan Skopp, has a mission to end what he calls destructive driving through a film dubbed "Man Vs Musk" in hopes of "making automakers more accountable for the safety of their automobiles and drivers." Skopp is specifically targeting Musk, who he says "has been missing the big picture" when it comes to distracted driving.
"Real people's lives are in danger," Skopp said in his short play. "The alarming increasing number of reported incidents with Tesla vehicles "auto-pilot" malfunctioning are building an evidence file that demonstrates dangerous business practices. And that's not the only one – ever heard of phantom braking in Teslas? Google it!"
Skopp created the play to give awareness to drivers about distracted driving, which he says has been ignored by Musk with Tesla's Autopilot system. The National Highway Traffic Safety Administration is currently investigating Tesla's self-driving car claims following several complaints and crashes.
"The so-called "Autopilot" features are anything but fullproof or fully autonomous, quite the opposite of the real meaning of autopilot," the play reads. "Vehicles can not be trusted to navigate and brake safely without human control and oversight. Customers are asked to take part in experiments. They don't deserve to be a trillion dollar industry's guinea pigs.
"These problems seem to all stem from Musk's efforts to over-sell the capabilities of the Tesla, other automakers are following along with that game plan. which are not performing the miracle functions that his reckless rhetoric suggests. His technologies are not as advertised, and human beings have been injured or killed because of these flaws."
Skopp says that he is "not affiliated with any nonprofit or government regulatory agency" and is just an ordinary citizen who wants safer roads.
To help give awareness to the risks of distracted driving, Skopp is looking for actors to read the play he created and submit a short one-to-two-minute video reflection piece on their impressions of distracted driving and why it is an important message.
If the video piece is accepted, Skopp will request participants perform the play in its entirety and post it to their social media accounts for seven days. Selected participants will be paid $100 for their efforts.
Skopp said in his play that he is urging drivers to take an "honest look at themselves to reevaluate their current methods of engagement with their devices and enabling features in their modes of transportation."
© Copyright IBTimes 2023. All rights reserved.