'Mama June: Road To Redemption': Can Alana Forgive June's Boyfriend Geno?
KEY POINTS
Honey Boo Boo is confronting Mama June's boyfriend Geno Doak on "Road To Redemption" this week
Alana told Geno in a teaser of their heart-to-heart that he and Mama June hurt her a lot
Geno asked for forgiveness from Mama June's youngest daughter for the troubles he caused
Alana "Honey Boo Boo" Thompson is finally confronting Mama June Shannon's boyfriend Geno Doak, the man who almost ruined her family, in this week's episode of "Mama June: Road To Redemption."
Ahead of Friday's episode, We TV released a teaser trailer via E! News showing the confrontation that's about to take place between Alana, 15, and Geno, 45.
In the clip, Alana and Geno are seen having a one-on-one conversation, with the latter coming clean about the "damage" he has done to the former's family when he and Mama June, 41, gave in to their drug addiction two years ago.
"I do realize that we did a lot of damage. Not just we, but me. I can make excuses and say addiction this, addiction that, but it's unacceptable and I'm sorry. I know it's been difficult for you," Geno told Alana in the sneak peek.
In response, the former "Toddlers & Tiaras" star poured out her feelings while recounting what it was like seeing Geno again about a year after he and her mother got arrested for drug-related charges back in 2019.
"It was just a little weird for me at first because I feel like we haven't seen y'all in like a year so it was just all the memories, all we had and stuff like that. They were just all coming back. You and mama hurt me a lot," she said.
Aside from substance use and abuse, Geno also caused a lot of trouble to the family when he and Mama June lived together in the latter's house. It should be noted that months after their arrest, Geno made headlines for crashing his SUV into June's garage.
Recalling such a difficult time, Alana said that her family had to move out of the house and stay in a hotel to hide from some people to whom Geno and June owed money.
"It was really hard. At one point, we had to even move. We stayed in the hotel for a while because Mama had some people that y'all didn't give money back to. It was crazy though, for sure," the reality TV personality told Geno in the teaser.
At the end of the clip, Geno asked for forgiveness from Honey Boo Boo so they can move forward again as a unit. He also admitted that recovery has not been easy, but he is optimistic that things would eventually fall into place.
"It sucks to hear how bad I have hurt her, but recovery is not easy and hopefully, this is the beginning of us mending our relationship. I hope you can forgive me because I do want to be in your life and I do love you," he finally said.
The all-new episode of "Mama June: Road To Redemption" airs this Friday at 9 p.m. EDT on We TV.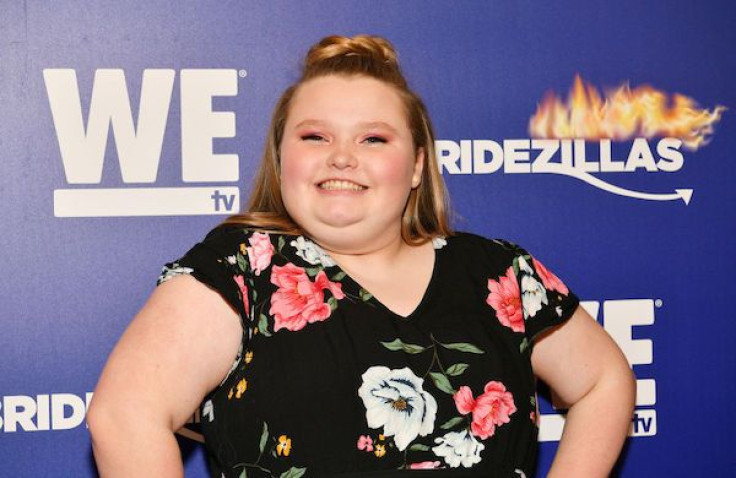 © Copyright IBTimes 2023. All rights reserved.