Man Accused Of Kidnapping, Stabbing Boyfriend With Meth Needles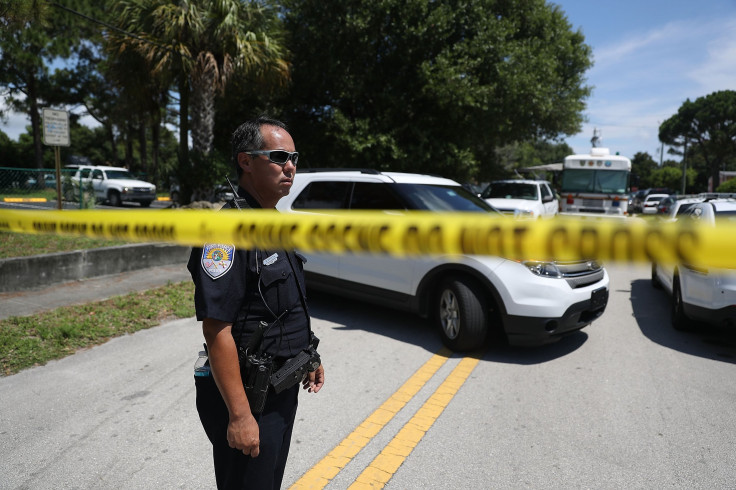 A man allegedly kidnapped his boyfriend and attacked him with needles used for drugs, according to reports.
Brian Smith, 38, of St. Louis, Missouri, was arrested Friday after an altercation ensued in which the suspect became enraged and allegedly lunged at his longtime 62-year-old boyfriend with needles used to shoot methamphetamine.
The victim told police that Smith held him captive in his home for four hours and that he had injected methamphetamine before he attacked him. Authorities at the St. Louis County jail have charged Smith with resisting arrest, domestic assault and kidnapping, according to police. Smith's bond remained at $100,000.
Police found Smith held up in his Maplewood residence with the door blocked by a couch and other possessions, KMOV reported. During the altercation, Smith reportedly took the victim's cellphone, held him hostage as he struck him multiple times, stabbed him with needles and tossed objects at him including a mirror and a television.
The victim got free and took shelter in a bathroom where he yelled for help. He threw his keys out the window, which caught the attention of officers who responded to the call placed by a neighbor.
"A neighbor reported the man was hanging out of his bathroom window, yelling for help, Detective Sgt. John LeClerc told the Post-Dispatch.
Police used a key to enter the home. That's when Smith charged at the officers who came into contact with used syringes on the floor where they wrestled with Smith. The officers eventually restrained him with the use of a Taser.
Police requested a search warrant to have Smith's blood tested for HIV and hepatitis B and C, according to reports. Those tests came back negative but officers still received testing as a precaution.
"Obviously there are some health concerns for the officers," Leclerc said. "They will go through continuous blood testings for the next month and are taking three pills a day."
Smith suffered several bruises to his forehead, but officers said it was unclear if it happened during his fight with the victim or during his arrest.
© Copyright IBTimes 2023. All rights reserved.