Man Allegedly Shoots, Kills Mother, Swallows Shell Casing To Destroy Evidence, Charged
A man in Michigan accused of shooting his mother to death and gulping down the shell casing in an effort to cover up the crime was charged with multiple felonies, including second-degree murder.
Officers from Flint Police Department responded to a home in Cherokee Avenue on the basis of a call regarding homicide shortly after midnight on Friday (April 10). They found the 51-year-old woman, identified as Sheletha Furleases Graves, lying dead on the living room couch with a gunshot wound to the head, local media reports said.
Police nabbed the 27-year-old suspect, and the woman's another adult son from the scene. The suspect was identified as Chavez Lawon Wyatt. Genesee County Prosecutor David Leyton said Wyatt was booked under second-degree murder, tampering with evidence, felon in possession of a firearm, resisting and obstructing police, and three related felony firearm charges. The suspect was scheduled to be arraigned at 67th District Court but the date wasn't immediately known. Police didn't reveal the apparent reason for the murder.
The tampering with evidence charge came as a result of his efforts to conceal evidence by swallowing the casing of the shell which killed his mother. "We think he swallowed it at the scene," Leyton said.
Wyatt handed the shell casing to a Genesee County Jail guard on Sunday (April 12) after it passed through his digestive system. Police said Graves' other son wasn't facing any charges.
In a similar incident in January, a man in the Indian state of Maharashtra chopped his mother's body into pieces after killing her by strangulation. The 30-year-old man reportedly had a heated exchange with his mother over his alcohol addiction prior to killing her. He said the idea of chopping the body into pieces was drawn from a crime show that he had recently watched on television.
He disposed of the body parts separately but could not get away with it as the headless torso was found by police two days later. Cops found the chopped legs and the severed head in different places in subsequent days leading up to his arrest. He was charged with murder.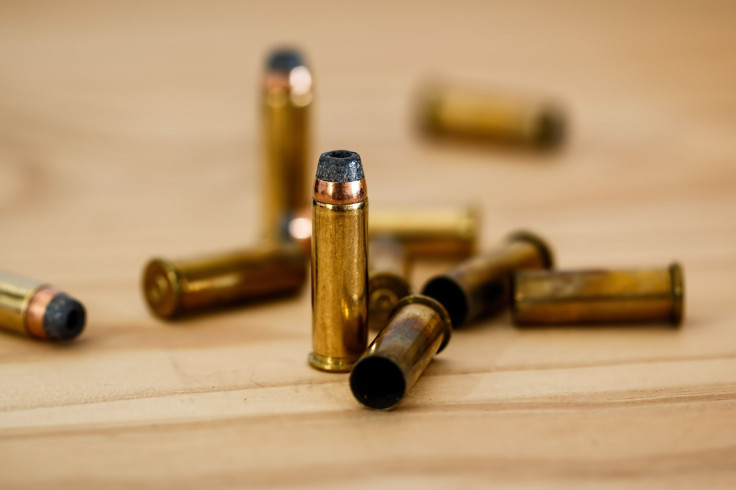 © Copyright IBTimes 2023. All rights reserved.