Man Arrested For Naked Workout At Planet Fitness In New Hampshire
A man arrested for stripping down naked at a Plaistow Planet Fitness in New Hampshire on Sunday told police he thought he was in a "judgment free zone." After the police arrested Eric Stagno, 34, he was charged with indecent exposure, lewdness and disorderly conduct.
As the gym touts itself as having "no critics," with the slogan "Judgment Free Zone," Stagno thought stripping down won't be a problem.
According to witnesses, Stagno "walked in, stripped down right there in front, left the clothes and belongings at the front desk, walked back and forth across the gym a couple of times and then settled in over at the yoga mats."
Members of the gym called police saying they felt "sick," "unsafe" and "disgusted" by Stagno's nudity and behavior.
Gym member Kat Lancaster told ABC-affiliated television station WMUR: "To me, it's like, 'What did you smoke before you came to the gym? No, I don't think you should be at the gym naked." Another said: "That's not right at all. Why would you do that? People are uncomfortable. Makes you uncomfortable. That's weird."
Stagno was released on $1,000 bail and is due on Plaistow Circuit Court on Sept. 21.
There have been several incidents when police encountered cases related to naked people in public.
In a recent incident, a young man was taken into custody in Tennessee after allegedly walking into a medical facility completely naked. The 18-year-old Lonnie Smith said he thought he was in a hotel and was trying to find his room.​ Police said Smith was delusional and appeared to be on drugs.
In another case, a naked man was spotted riding a bike on Highway 101 in San Jose, prompting several 911 calls from drivers. Police said the man was reportedly in a "mental crisis," and was taken to a local hospital.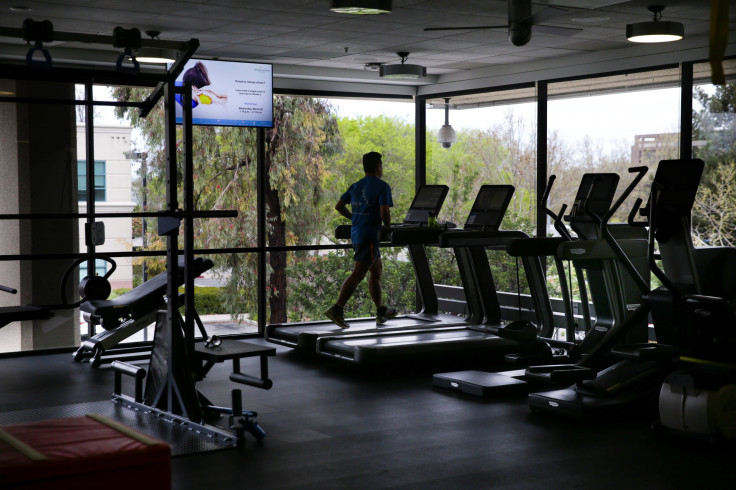 © Copyright IBTimes 2023. All rights reserved.