Man Crawls Through Luggage Carousel To Search For 'Missing' Sneakers [Watch]
Incidents involving unruly passengers are not uncommon on board flights. Here, a passenger created a ruckus at an airport after he climbed through the baggage carousel, apparently to look for his missing shows.
The incident happened at Ohio's Cleveland Hopkins International Airport. Surveillance footage showed the man wriggling through the carousel to enter the airline side of the baggage area, which is cordoned off for passengers.
The passenger, who was later identified as Nicholas Garrett, was stopped and confronted by a Cleveland police officer when he entered the secure area, News Nation reported.
"This is a big, big no-no. We're talking federal government. This is a secured area," the officer was heard telling Garrett, who responded saying, "I wasn't trying to break no laws or nothing."
The man reportedly told the officer he was looking for an expensive pair of sneakers that was missing from his luggage. He said his luggage arrived with the zipper open and without the shoes that cost $1,000, police said in a report.
"He said he could see an employee," officers said.
"Like, who took my shoes out my bag? All my stuff is scattered around like somebody here just went through my bag and took my shoes. My bag is still sitting right there with all my stuff, and I'm already missing stuff out of my bag," Garrett shouted as he was led away in handcuffs by cops.
Federal agencies weren't involved in the case and Garrett was later released with a slap on the wrist. He pleaded no contest to a minor charge of criminal trespass and got a $100 fine. The report didn't clarify what happened to the allegedly missing shoes.
A similar incident was reported at a Portugal airport in June when a nearly four-hour wait for baggage arrival frustrated vacationers to a point where they climbed onto the carousel to retrieve their bags. Armed police were called in to mitigate the situation involving angry travelers.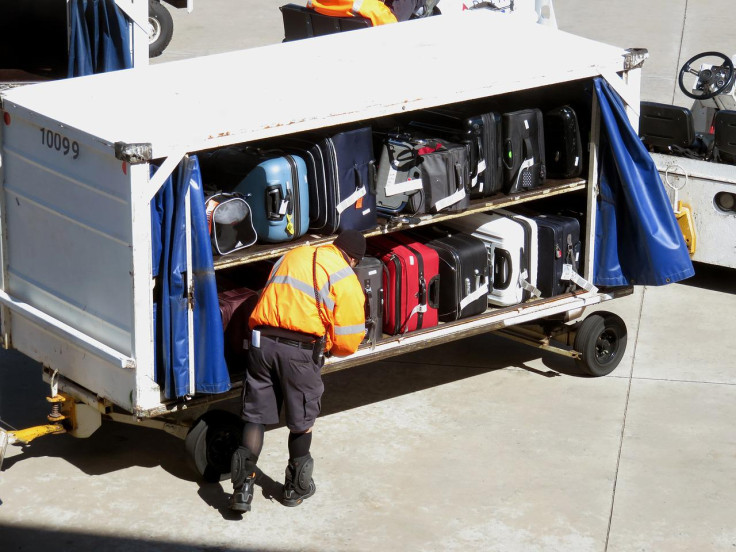 © Copyright IBTimes 2022. All rights reserved.
FOLLOW MORE IBT NEWS ON THE BELOW CHANNELS