Man Goes On Racist Tirade, Boasts About Job On American Airlines Flight; Gets Fired
KEY POINTS
The man was seen on video verbally abusing his fellow passengers
He was escorted off the plane after his launched into the racist tirade
British multinational drugs giant GlaxoSmithKline fired him
An American Airlines passenger was reportedly fired from his job after he went on a racist tirade against a fellow passenger and hurled homophobic slurs at flight attendants, while boasting about his job.
A video recorded inside the Philadelphia to Dallas aircraft showed the man, who used to work at the British multinational drugs giant GlaxoSmithKline, yelling profanities as he walked along the aisle looking for his bag.
The caption of the video, posted on the subreddit "r/americanairlines" on Sept. 1, revealed the staffers made the man deplane following his inappropriate behavior toward a woman, who was seated next to him, as well as his "copious usage of the N-word towards the flight attendants."
The video's caption said the man, who appeared to be drunk, bragged about working as a chemical engineer at the company. The passenger, who filmed the act, urged fellow Redditors to track the man's identity as well as bring this to his employer's attention.
The unidentified man was then heard calling his fellow passengers "fu**ers" repeatedly, and thereafter asking a flight attendant if he was going to be kicked out of the plane.
"Obviously I'm a white male that picked a black bag because I'm racist," the Caucasian man was heard saying. "It's a better bag than most of ya'll can afford."
During the tirade, he said he was going to quit the company even if was the "best fu**ing companies in the world."
Following the incident, Glaxo reportedly fired the man. In a tweet, the company addressed the issue, saying they were notified about it Wednesday, and launched an immediate investigation which culminated in his sacking.
"On Wednesday, GSK was notified of an incident involving an employee on a flight to Dallas. We immediately conducted an investigation and as of Thursday, he is no longer employed at GSK. The person's behavior was reprehensible and does not reflect our company culture," the tweet read.
"At GSK, diversity, equity and inclusion are embraced and celebrated and we are committed in policy, principle, and practice to maintaining an environment which prohibits discriminatory behavior and provides equal opportunity for all persons," a Glaxo employee told TMZ.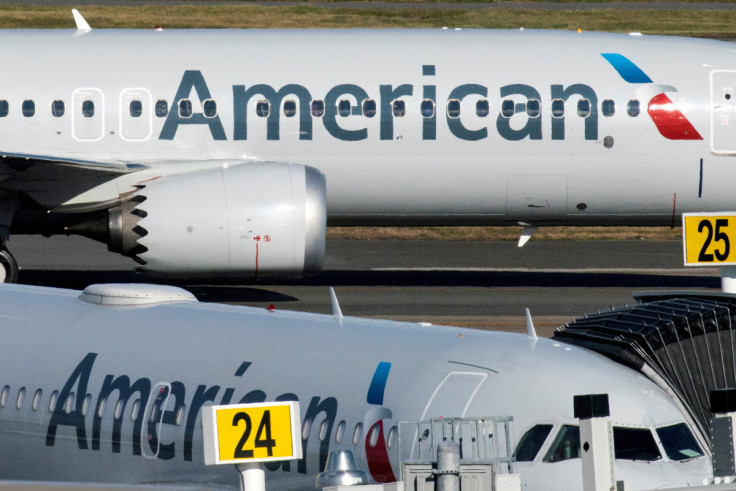 © Copyright IBTimes 2023. All rights reserved.
FOLLOW MORE IBT NEWS ON THE BELOW CHANNELS