Man Dies Of Anaphylactic Shock From Fire Ant Bite
The family of a man from Franklinton, North Carolina, is warning others about the dangers of fire ants after the latter died due to an allergic reaction to the insects' bites, reports said Saturday.
Floyd Edwards died Sept. 28 due to an allergic reaction following the insect bite.
"There ain't no telling how many times he got bit by fire ants," Carlton Curtis, Edwards' son, said.
According to reports, Edwards, Curtis and his brother were clearing out a trailer on their 45-acre property when he began struggling to breathe.
"All of a sudden he says - 'Carlton, something's in my throat,'" Curtis said. Edwards resumed working after drinking some water, but he continued to have trouble with breathing, reports said. He then went back home, as the struggle continued.
"I sat him down in the recliner right here - and I said, 'Floyd don't try to talk, just try to breathe. That's all you need to be worried about right now,' and you can tell he was real antsy like 'I can't breathe,'" Curtis said.
Paramedics soon arrived at the scene and gave him two shots of Benadryl (a drug used to treat allergies) and an EpiPen (an injection containing epinephrine that narrows blood vessels and opens airways in the lungs), but according to Curtis, it didn't do much to help the situation.
"I mean literally you feel helpless. Like, I was sitting with him with the ambulance, I was like - 'you all need to save him.' But I guess he was just too far gone," Curtis said.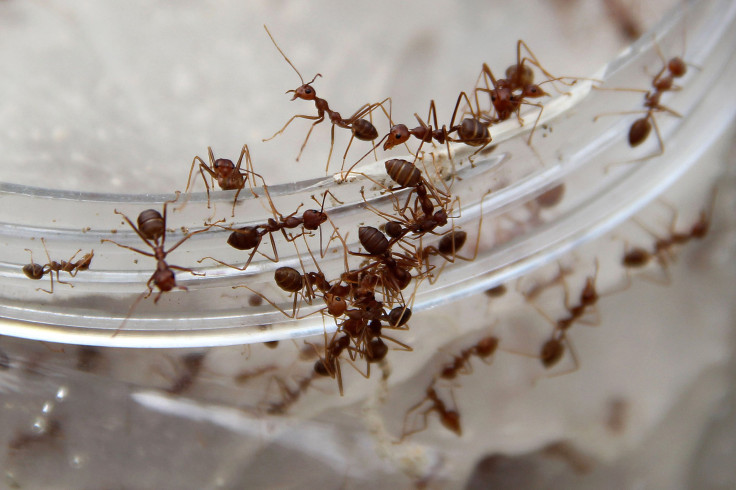 According to the doctors, Edwards died due to anaphylactic shock (a reaction which occurs within seconds or minutes after a person is exposed to a substance he or she is allergic to, which can at times, result in death). When a person goes into anaphylactic shock, their blood pressure drops suddenly and airways narrow, resulting in breathing becoming hard. The shock was triggered by a severe allergic reaction, a New York Daily News report said.
"He loved his family, loved me, loved my mom. Especially loved that dog right there - good God almighty," Curtis said while petting Edwards' dog, Ellie Mae, reported Fox 8.
Fire ants are one of the five insects whose stings are known to cause allergic reactions due to the venom injected into the skin. The other four are honeybees, hornets, wasps, and yellow jackets. Fire ant venom can be dangerous as the toxins can result in welts or pustules that can lead to allergic reactions and infections if not treated right.
© Copyright IBTimes 2022. All rights reserved.
FOLLOW MORE IBT NEWS ON THE BELOW CHANNELS